'Tis the season…to watch television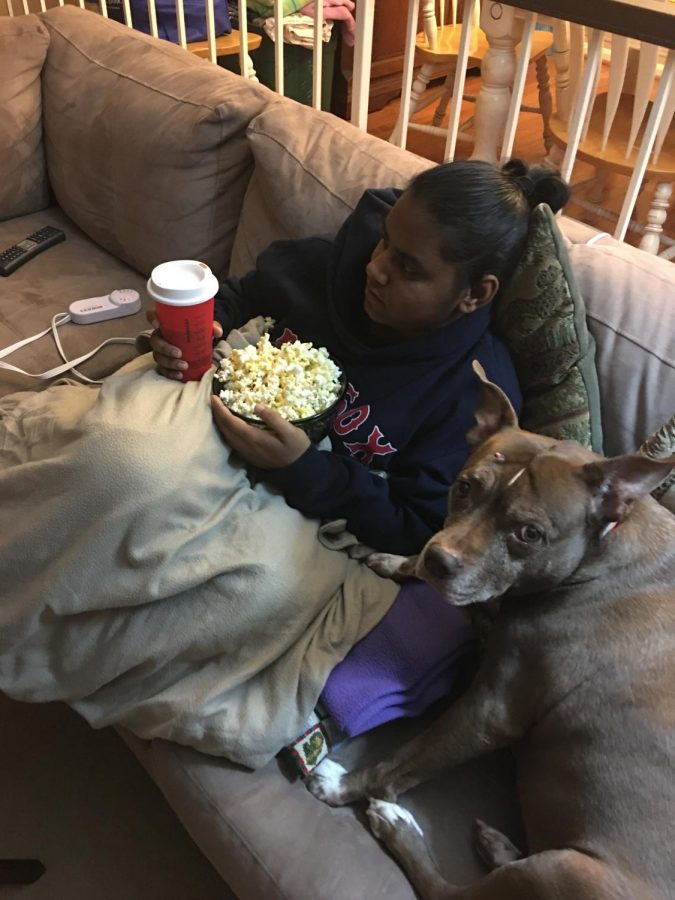 Jamie Bishop, Oracle Features Editor
November 29, 2018
For some people watching the same movies every year can get a little boring. There are many unpopular movies that take a different approach on the holidays that can spice up the usual holiday traditions.
"I Want a Dog for Christmas, Charlie Brown"-
Snoopy and Charlie Brown have always been the best of friends. Rerun sees this relationship between and decides he really wants a dog for himself. Lucy, Rerun's sister, and his mother don't think Rerun is able to care for a puppy all by himself, because he's too young. Rerun then asks Snoopy to invite his brother, Spike, to come play and possibly be his dog.  If you're the type of person who enjoys a funny, yet child- friendly movie about friendship, I think this movie will be perfect for this holiday season. I recommend this movie if you really enjoy Charlie Brown movies.
"Christmas with the Kranks"-
If you love the queen of Activia yogurt and many famous movies, Jamie Lee Curtis, I think you'll enjoy this movie. After Nora and Luther Krank send their daughter Blair Krank to the Peace Corps, they develop a bad case of empty nest syndrome. Luther wants to use their year's Christmas money on a ten- day Caribbean cruise and with some convincing, Nora says yes, but only if they make a donation to the church. Luther  becomes bitter about Christmas. The Kranks have messed up many of people's plans for Christmas. Then the couple receives a call from the Miami International Airport from their daughter Blair, regarding her coming home with her new fiancee from Peru. Last minute they try to recreate the traditional Christmas, but Luther is begrudgingly following through with the plans. This movie is perfect for people who enjoy movies about Christmas spirit, and enjoy a good Jamie Lee Curtis film.
"Black Christmas"-
This Canadian Horror film takes an unusual approach to the usually cheerful and family- friendly movie, this movie is a bit darker. A group of people are attending a Christmas party in the attic of a sorority house, during the party, a girl named, Jess, answers an odd phone call from a seemingly mentally unstable man, who apparently calls pretty regularly. People gathered around and listen to the man scream and curse on the phone. Barb, a foul-mouthed girl, responds to the caller, who then threatens he will kill her in return. This causes an argument with Barb and another student, Clare Harrison, over whether or not the caller could put the group in danger. Clare's father shows up to take her home for the holidays, but can't find her, and he searches along with the girls in the sorority house. Barb and the other girls file a missing persons report and realize another student, Janis Quaife, is missing as well. The group heads to the park where Janis was last seen and hopes to find a trace of Clare. If you want to find out what happens I recommend watching Black Christmas. This movie is perfect for people who enjoy murder mysteries and horror films. I think this movie will also be great for people who don't enjoy the traditional Christmas movies.