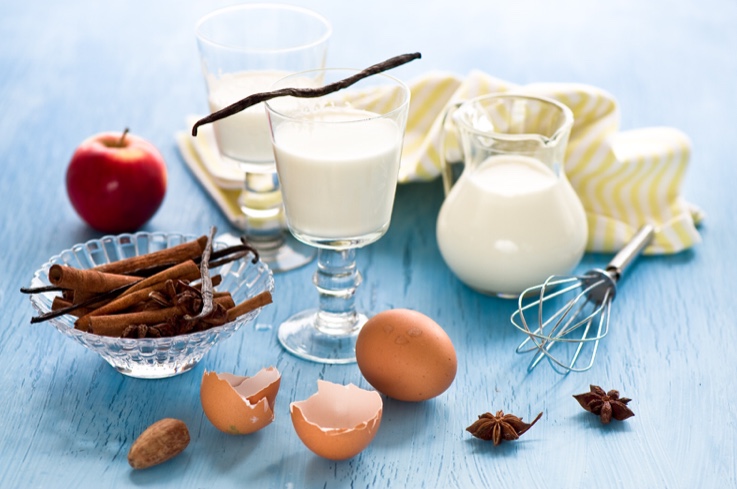 Courtesy of Anna Verdina via Flickr under Creative Commons License
As everyone is stuck at home during self isolation, baking has been on the rise. Baking can be a fun way to pass the time when bored at home, and with rewarding end results. Here are three of my favorite easy dessert recipes that can be made with ingredients most likely already in your kitchen.
Chewy sugar cookies
A classic sugar cookie is sometimes all you need to lift up a mood or to just bring more happiness into everyone's life. This classic dessert is one very easy to make at home. This recipe is adapted from A Latte Food's blog and I find it to be a very nice recipe that is easy to follow (I prefer to skip the almond extract step though and keep it simple and classic).
Ingredients:  For around 3 dozen cookies
1 cup butter, softened
1 1/4 cups granulated sugar
1 egg
2 tsp vanilla extract
2 1/2 cups all-purpose flour
1/2 tsp baking soda
1/2 tsp baking powder
1/4 tsp salt
1/4 cup granulated sugar for coating
Preheat your oven to 350 degrees Fahrenheit
Mix the butter, sugar, egg, and vanilla in one bowl
Mix the rest of the dry ingredients in another.
Add the dry ingredients into the wet ingredients and mix until just combined
Shape the dough into balls and roll into some granulated sugar for the coating
Place them on a piece of parchment paper 2 inches apart from each other
Bake for around 10 minutes, or until the cookies look like they have set
Wait for them to cool and enjoy!
Classic Pound cake
This recipe is one of my mother's classics. Growing up, I have enjoyed this cake an uncountable amount of times and the simplicity of it just makes it all the more enjoyable. This is another simple, yet classic dessert that can be enjoyed in the comfort of your own home. This cake, if made properly and correctly, can be a filling and delicious dessert to enjoy any time of the day.
Ingredients: For around 10 servings
2 eggs
1/2 cup sugar
1/4 cup oil
1/4 cup water
1 cup all-purpose flour
1 ½ cup baking powder
1/4 tsp salt
1/2 tsp powdered cardamom (optional)
1 tsp orange zest (optional)
Preheat oven to 350 degrees Fahrenheit
Mix the eggs, sugar, oil, and water until fully combined
In a separate bowl, mix all the flour, baking powder, salt, and cardamom powder. 
Add the dry ingredients into the wet ingredients and mix until just incorporated. 
Add in the orange zest and fold into the batter until equally incorporated. 
Pour batter into greased pan and bake until just golden on top
Allow to cool and enjoy!
Churros
This traditional Mexican dessert is the perfect late afternoon snack and it does not even require an oven. The following recipe has been adapted from Cooking Classy's recipe. She uses vegetable oil, but I prefer to use canola oil to avoid the cooking smell. I have made this multiple times and the bit of crunch on the outside mixed with the sweet, soft inside just creates the perfect combination for a sweet afternoon snack. This recipe does require frying in hot oil, so extra care and caution is necessary. This may be a recipe to make with a more experienced cook if it is your first time deep frying.
Ingredients: For around 18 servings
1 cup water
1/4 cup unsalted butter
1 tbsp granulated sugar
1 tsp salt
1 cup all-purpose flour
1 egg
1/2 tsp vanilla extract
Canola oil for frying
1/2 cup granulated sugar for coating 
3/4 tsp ground cinnamon for coating
Mix sugar and cinnamon for coating mixture and set aside
Place a pan over the stove on medium-high heat  and add the butter, water, sugar, and salt
Add the flour and reduce heat to medium-low
Stir continuously until the consistency becomes that of a smooth dough
Remove from the heat and allow to cool for 5 minutes 
Once cooled, transfer to a mixing bowl and add in the egg and vanilla extract
 Blend the mixture together until evenly combined
Transfer the mixture in a piping bag and pipe the mixture into the oil, cutting it with a scissor at around 5-6 inches long.
Once fried until golden brown, remove from oil and once dried, mix in with the cinnamon sugar mixture.
Repeat with rest and enjoy!