Holiday gift-giving guide
Support Spartan student businesses
Students have made everyone's lives easier through their small businesses which sell amazing gifts for the holiday season. Trying to find an exceptional gift in a world filled with things is a daunting task and can be next to impossible at times. Student businesses make holiday shopping an easy task. These businesses are listed in no particular order.
Deviant Stickers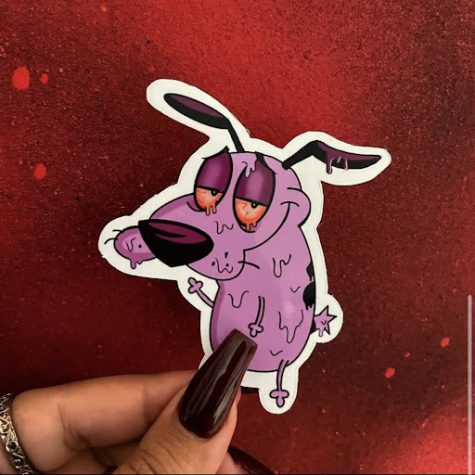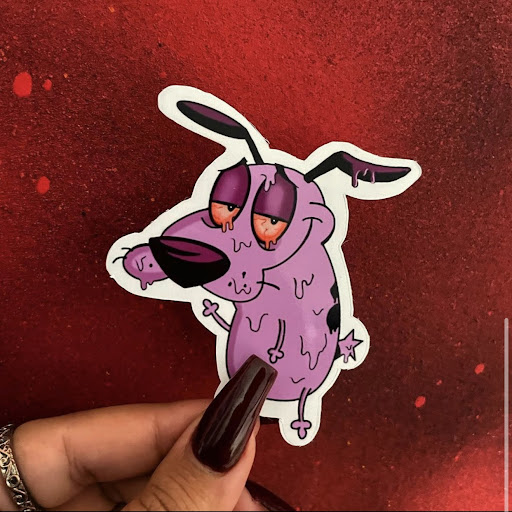 Stickers are perfect gender neutral gifts. They're one of the best decorations to spice up computers, cars, notebooks and any other plain surfaces. Deviant stickers is a sticker company that was founded by senior Divya Gupta in 2020 during the height of the Black Lives Matter movement. 
"I had been wanting to turn my art into something I could sell anyway, and during the protests, I wanted to raise money for the movement," said Gupta. "The first stickers I sold on my Etsy were BLM stickers [and I] donated all the profits to the organization Color of Change and that is something I still have as a listing on my shop." 
Gupta makes her stickers at home where she designs them on her iPad, uses a Cricut machine to print them, and then packages the stickers with a handmade note. She has thirteen sticker types on her Etsy shop and a five-star rating. Each product ranges from 3.74 dollars to 4.99 dollars with a special 15.00 deal for four stickers. The colorful and trendy stickers are a perfect gift for the holiday season.  The stickers can be found at www.etsy.com/shop/DeviantStickers.
ffaith.co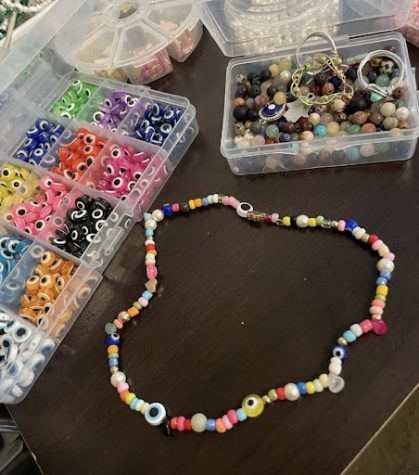 Looking for some new jewelry to spice up an outfit? Junior Faith Hamdan's jewelry business is the perfect option for students that want that extra touch. Her jewelry commonly highlights the evil eye and her original bead designs. 
"I custom make any type of jewelry to fit any type of design or size that is desired. For example, my most popular item is my $5 stone/bead rings," said Hamdan. "They are made with tarnish-free wire, so your finger won't turn green and [from] any type of stone or crystal bead in the center!"
Her flexibility in designs makes products suitable for everyone. Anyone looking to add more jewelry to their collection can easily choose and design whatever they want. All her products can be easily found on Instagram: @ffaith.co.
Crochets by Alana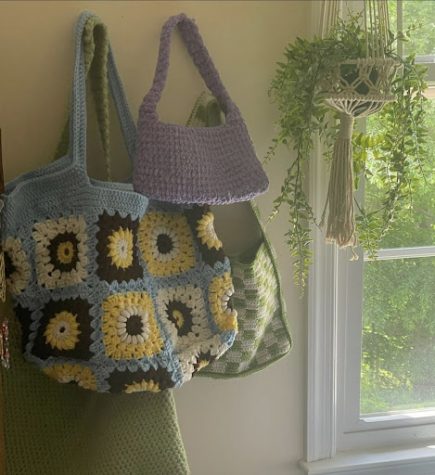 Beanies, headbands, hand and shoulder bags, or crossbody bags, Crochets by Alana are the perfect place to find them. Senior Alana Tamayo took up crocheting during quarantine as a hobby and it slowly bloomed into something much larger.
"A lot of my friends wanted to buy my crochet bags, so I decided to start a small business. I sold them through an Instagram page," said Tamayo.
For the holiday season, Tamayo is donating a portion of the proceeds to St. Jude's children's hospital. A purchase of her crochet products will not only be the perfect holiday gift but also a way to help children in need. Her products range from twenty to forty dollars depending on the size of the bag. All her products can be found on Instagram: @crochetsbyalana. 
Audrey Kate Co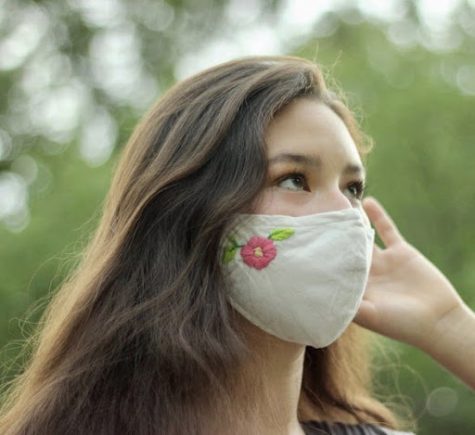 Masks have become a must-have item during the COVID pandemic and Audrey Kate Co creates the best masks for this holiday season. Junior Audrey Gage developed her small business with her sister who focused on the social media and photography aspects.
 "I've always loved creating and wanted to sell my work," said Gage. "It's a nice experience that really brought me and my sister together."
One of Audrey's favorite aspects of her business is packaging her orders and making them look very professional. Her masks range from eight to twelve dollars and can be purchased on Etsy: www.etsy.com/shop/AudreyKateCo.
Callahan Candles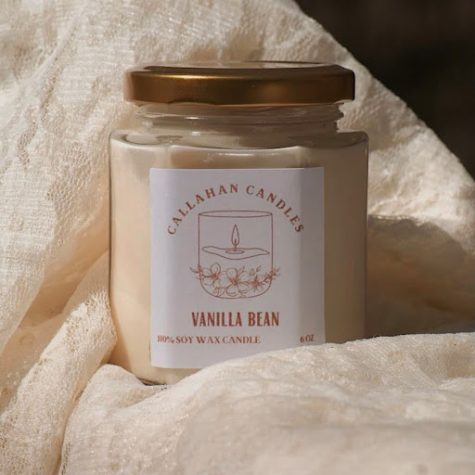 Callahan Candles, founded by junior Mary Callahan, is the perfect gift to keep warm this winter. Through a website and Instagram, Callahan has an extensive candle line to choose from. She's also expanding as a Zodiac sign line is being developed and prospects of adding glitter into her candles are in the works.
"I've put so many hours of research into the astrology of it all, like what colors go best with what signs, what scents go best with what signs, and sort of trial and error of what scents work best together," said Callahan. "Also working on the labels for the candles, making sure it goes with the aesthetic because I want to make it a special experience for the people who buy the candles." 
The candles, which are made in small batches, are the perfect small business gift for the holidays. Each candle ranges from five to ten dollars. Her candles can be found at callahancandles.bigcartel.com.