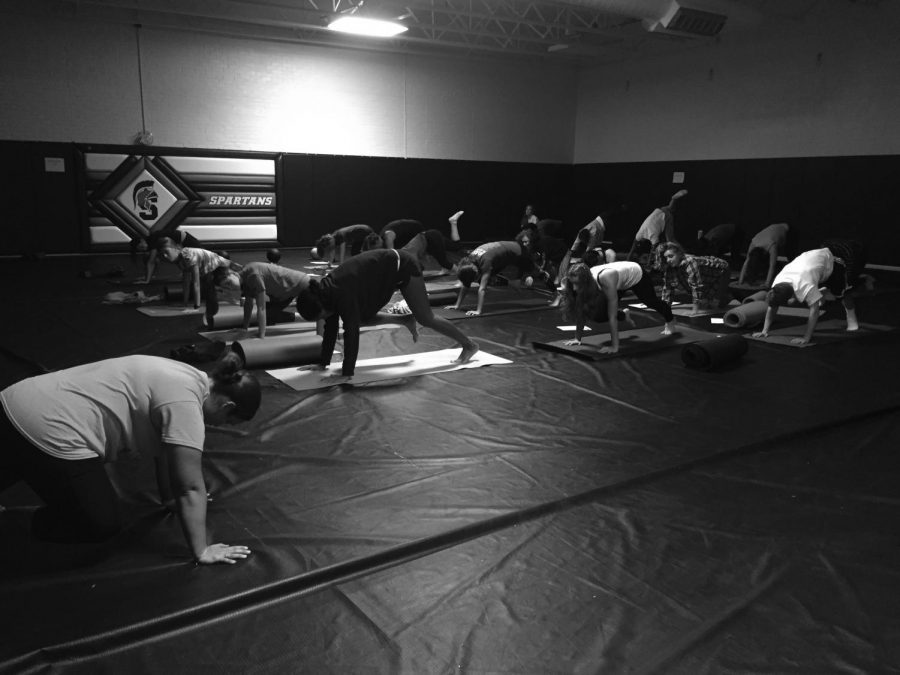 Sumaya Zahid
As the new school year has started and the classes' curriculum is being taught from the start, there are a few classes at WS that are being taught for the first time. This year, there are some new elective courses that are being offered here. Among them are Yoga, Broadcast Journalism, and Entrepreneurship.
Yoga is a course that is for relieving stress by bringing peace to the body. Students will be learning different yoga poses, breathing techniques, and the history of yoga. The class is currently being taught by Rosie Donaldson and Jennifer Davies.
"I've been practicing yoga for a couple of years, and it's helped me a lot to relieve stress and learn how to cope with everyday things that happen," said Donaldson, "so, I thought it would be a really good class for students to take, especially with everything that they have going on."
Besides destressing, yoga has many other benefits, including increased focus, flexibility, building strength, and digestion. Students find this as a time to take a breath and have some free time, while also improving their mental health.
"I hope [yoga] will make my year a little less stressful, and maybe I'll become stronger and more balanced and flexible," said junior Isabella Murray.
Another class being taught for the first time at WS is Entrepreneurship. Entrepreneurship is a dual-enrollment class that is for students who are interested in the business field and are seeking to learn about finance at a deeper level. It is being taught by Samantha Jonsson and focuses on students who hope to manage a company or become a businessman or woman. Learning how to start a business, identifying entrepreneurship opportunities, and analyzing business endeavors are just some of the topics that will be studied, as well as learning about the rewards and risks of starting a business
"We have a lot of creative students here with an entrepreneurial spirit, but it's important for students to know what it takes to get a great business idea off the ground," said Jonsson.
Another class being offered for the first time this school year is Broadcast Journalism. It is a journalism class where students learn journalistic writing, ethics, and news coverage, along with how to use the cameras and equipment, and how to broadcast and put news in video form.
"When the school was renovated, they built in space to have a broadcast studio," said Journalism teacher Jennifer Beach. "It's been kind of a wish and plan of the administration to start a broadcast program that will eventually do announcements or a weekly news show for the school."
Broadcast Journalism is a very hands-on course that gives students real-world experiences. Students who are currently in the class have taken it for a variety of reasons. Some are taking it for the more open, on air, part of it, while others are taking it for the technological part of it that takes place behind the camera.
"My main focus, and what I hope to learn about, is the production process," said sophomore Saharla Mohamoud. "Honestly, [this class] is what I'm looking forward to the most out of this school year."