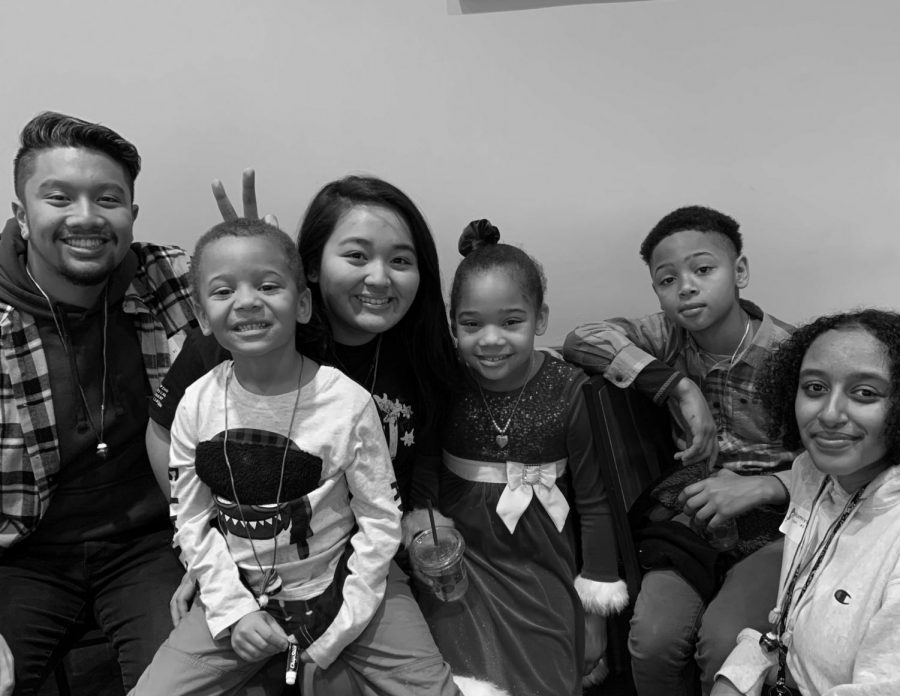 Heather Apostol
Tis the season of giving, and what better way to give back to your community than by participating in Springfield's annual Kristi's Christmas?
The holiday season is a time filled with gratitude, family, friends, and of course, gifts. However, for the less fortunate this holiday season is not quite as joyous. 
Run by the West Springfield Rotary Club, Kristi's Christmas started over 30 years ago when a woman named Kristi with a love for kids and giving passed away.
"She has a love for kids and giving back to those in need. The goal of Kristi's Christmas is to give back to the families who are less fortunate. I heard about Kristi's Christmas from a friend and immediately wanted to volunteer," said senior Ben Barnedo.
During the event, students are paired with a 'buddy' from a local elementary school and spend the day together shopping, eating, and rejoicing in the holiday spirit. 
"First, we ate breakfast together and got to know each other. Then, we went to Target and shopped for basic necessities. My buddy was small enough to fit in the cart so I put him in there and we acted like the cart was a race car. I picked out a lot of cool clothes and drawing materials for him. He liked everything I picked out so it was a challenge deciding which ones he wanted to keep because we could only buy so many things," said Barnedo. 
While serving as a special and inclusive experience for disadvantaged children, Kristi's Christmas is also rewarding for WS students, allowing them to give back to their community in a very personal way.
"We ate breakfast with them, shopped 'til we dropped, drank hot cocoa, and met Santa who had gifts! Since then, I knew this experience would be something I cherished my whole high school career. There was something so special and rewarding when my buddy would say thank you, laugh at every joke, or hold my hand. I knew that I made them forget their problems in the world for just that one morning," said senior Heather Apostol. 
As such a touching experience, Kristi's Christmas has humbled students as the holiday spirit allows the WS community to spread kindness, inclusivity, and love. 
"In the end, this experience was so rewarding and humbling. It reminded me to be grateful for everything I have big or small and it was an experience I will never forget," said Barnedo.