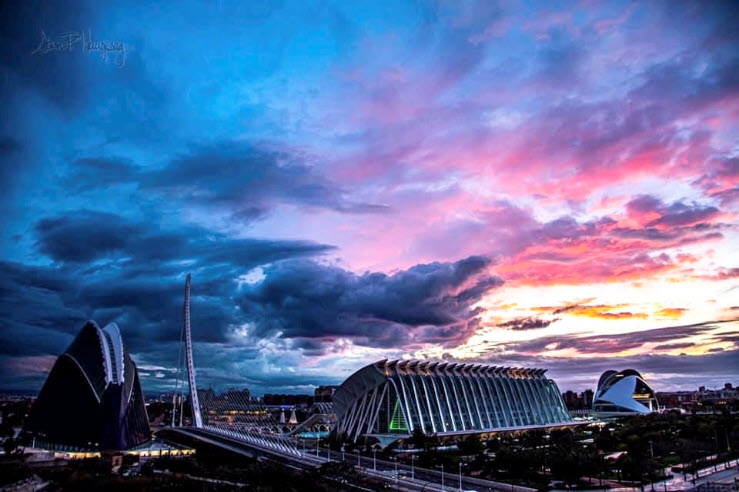 Photo Courtesy of Steven Haugesag via Facebook
Since the beginning of the coronavirus outbreak, there has been an increase in pages on all forms of social media that have the purpose of distracting users from the reality outside their homes. The "View From My Window" Facebook group was created on March 22, 2020, and it was created in the hopes of giving the global public something to look at besides the same walls of their home. In about a month, the group has reached over one million members across the globe. The "about" section of the page reads, "This group has been created to connect people from all around the World during these tough times. #stayhome: CORONAVIRUS…." 
Group members are allowed to post one photo, and when they submit a photo, the advisors of the group look at it to make sure it follows the guidelines. The photo submission rules are very specific. One must put the town/country/time of picture on the first line of caption, taken from window/porch, no video, no panoramic photos, no square photos, no feet up, no zoom, and no promotional photos. Even though there are quite a few rules, it makes for scrolling through the page to be very aesthetically pleasing, since all the photos have similar set-ups. 
Many of the posts have illustrated that people are not necessarily on the page for the photos but for the comradery. Group members comment positive messages on each other's posts. The commenting adds a sense of community in a place where people normally just go to post photos. Humanity needs to bond now more than ever, and knowing people all around the globe are just looking out their windows is inspiring. 
"I think the page is pulling us all together while we're all at home," said Springfield mother of two, Kalynne Harvey. She is an avid photo observer who is part of the group. 
This page demonstrates how no one is truly alone during this time. Social media is a platform that spans across the whole world, connecting everyone from all walks of life. For some, the photos of the beautiful outdoors is a sign of hope. Perhaps in these scary times, hope is all we need to make it through.