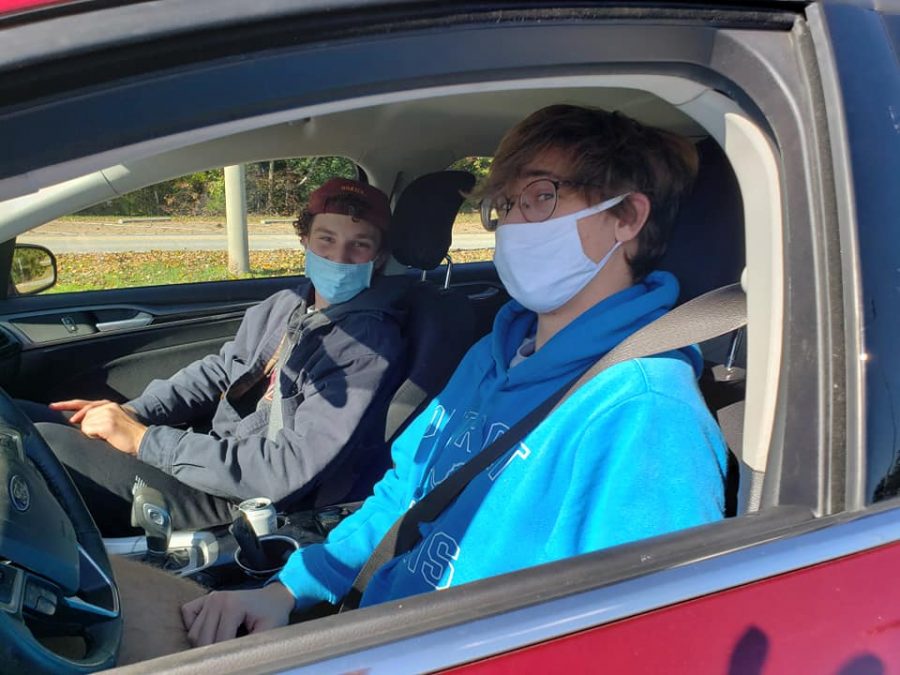 Sara Golden
Seniors at WS were treated to a special 'tailgate-style' grab-and-go lunch earlier this month at the South Run Recreation Center parking lot. The event was organized by a group of parent volunteers who some unofficially refer to as the 'Class of 2021 Surprise Fairies.'
The 2020-2021 school year has been flipped upside down in nearly every regard by the COVID-19 pandemic. For this year's graduating class, things have been especially irregular. In an attempt to return some sense of normalcy to the seniors, the 'Surprise Fairies' have stepped up in hope of creating some of the 'senior moments' that previous graduating classes have been accustomed to.
Over 140 seniors showed up for the grab-and-go lunch which consisted of barbeque, mac and cheese, drinks, and a variety of other snacks. All local COVID-19 guidelines were adhered to while seniors were given a chance to see some of their classmates in a non-virtual setting and create a memory of their final year of high school that doesn't involve sitting in front of a computer screen.
"I thought [the grab-and-go lunch] was a great idea. It has been really disappointing this year to not have many of the usual senior events. So it was really cool of the parents to organize an event like this where the seniors could have something fun to do as a class," said senior Matt Zimmerman. 
Class of 2021 SGA president Keyvan Montazami worked with the parents to assist in organizing the event and helped spread the word to the seniors.
"When the parents reached out to us, we were so happy to hear about the lunch idea and we were more than willing to help. The event was a huge success, and the SGA officers can speak on behalf of the rest of the students when we say that we are so grateful to have such caring parents in our community," said senior Keyvan Montazami.
The drive-by lunch was not the first surprise that the parents have organized for the seniors this year. In September, they decorated WS with streamers and messages of encouragement and handed out goody bags for the seniors who took the SAT at the school. 
The 'Surprise Fairies' plan on continuing to create as many memorable senior moments as they can during this unusual school year. Seniors can get updates on future surprises by following the WSHS Class of 2021 on Instagram and Twitter.