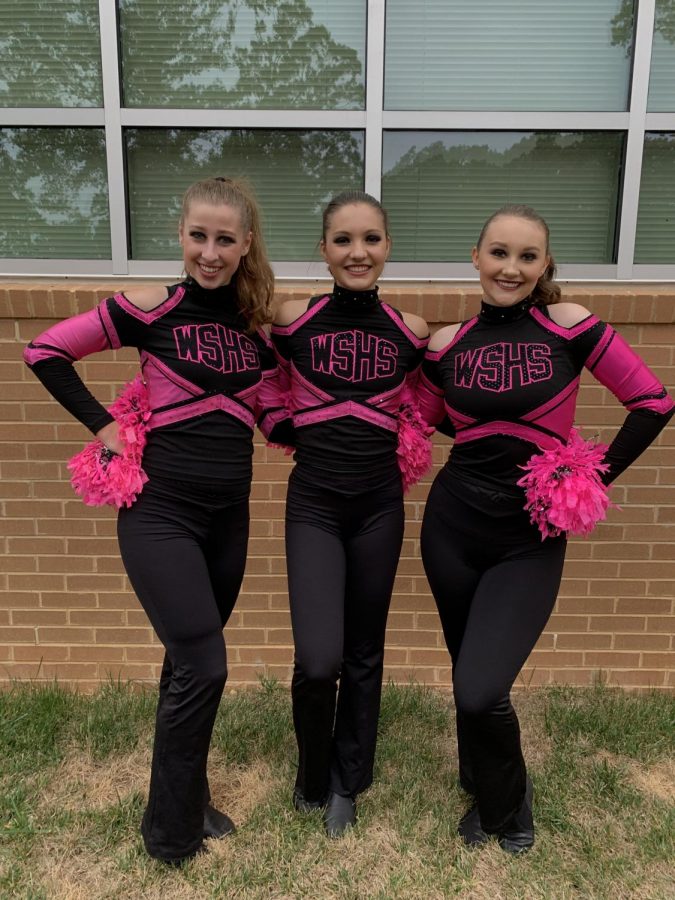 Courtesy of Cassady Welch
WSDT is well-known throughout WS and as one of the elite dance groups in the state. Competing and traveling to championships, WSDT works hard to make sure their makeup is on point and their costumes fit the style of their dances. With months going into preparing their dance routine, the dance team looks to continue improving on their style and find ways to achieve new heights.
"Many of our game routines are taught and choreographed by the team members, our competition routines are choreographed by our coaches, but everything we perform is a collaborative effort from the whole team,"said senior Cassady Welch, who has been a part of the team since freshman year.
Detailed makeup, intense costume, and hours upon hours of preparation: this is what makes up the West Springfield Dance Team. These students prepare and rehearse for hours to give their best performance and provide an entertaining show. 
WSDT has been a school favorite for many years, and in the past they have even made it onto shows such as America's Got Talent and World of Dance. So, what makes our dance team so special?
Unlike most dance teams, the WSDT is not only focused on performing a great routine, but also providing an entertaining show with their specialized and original themes and makeup designs. 
"We usually come up with our themes on our own and we have to consider all types of things like how we can create original ideas with our themes, how we can bring it to life, and whether it's overused or not." said Welch.