Forever a bachelor or finally taken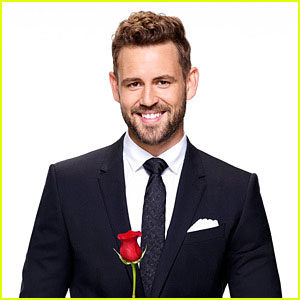 Zobia Nayyar, Managing Editor
February 22, 2017
Hang on for a minute...we're trying to find some more stories you might like.
Third times the charm; we all know it, but the folks behind "The Bachelor" changed the common phrase to fit their new bachelor to "fourth times the charm," but is it really?
Nick Viall is the 21st bachelor in the 21st season of the show and his peculiar slogan is "fourth times the charm," and it truly is for Viall.
He was on the 10th season of "The Bachelorette" when Andi Dorfman was the bachelorette but he ended up as the runner-up on her season. He became another runner-up on the 11th season of "The Bachelorette" when Kaitlyn Bristowe refused to let Viall propose to her, claiming that her heart was with someone else.
He later appeared in season 3 of "Bachelor in Paradise" where former contestants on "The Bachelor" and "The Bachelorette" compete for each other's hearts. Viall stayed until the season finale where he couldn't propose to Jen Saviano after he came to the conclusion that he didn't truly love her.
Ladies and gentlemen, I present to you this season's bachelor. Viall has been publicly dating for years and has set himself for another year of public humiliation and tears.
"The Bachelor" guarantees that Viall will be an engaged man by the end of season but who knows if he will mess this up for himself. After all, he does have a strong history of getting rejected.
Thirty women have been competing for his heart since the beginning, and only one will remain. Perhaps she will eventually become his wife. This season is filled with unforgettable and crazy women such as a 24-year-old who has separation anxiety from being away from her nanny and an ongoing debate on whether a contestant showed up in a dolphin or shark costume.
As the number of contestants drops, the dates get crazier and the tension increases. As if the broken nails and tears aren't enough to handle, Viall is forced to live through another year of heartache, this time, a group of insane and irksome women.
If this doesn't work out for Viall, he could be the first bachelor in bachelor history to end up alone by the end of the season. Oceans will roar, and winds will pick up at rapid speeds, as the world comes crashing down.
Whether the world will end or not is still being decided as disaster strikes and relationships end every Monday at 8 p.m. on ABC.