Passing tests, but failing to learn from mistakes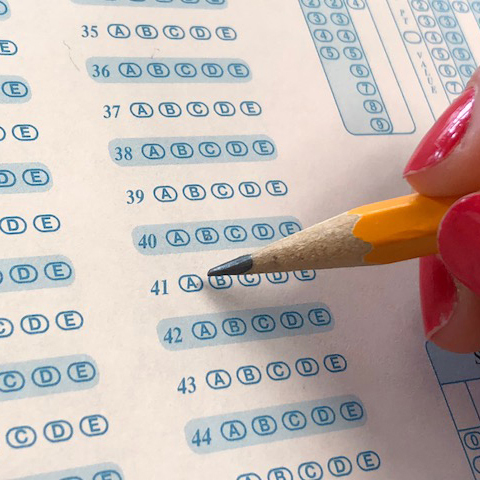 Caroline Wittich, Oracle Editor
March 13, 2018
Hang on for a minute...we're trying to find some more stories you might like.
It makes no sense to me that testing agencies who constantly stress the importance of "fostering success" and "carving a path of education for the next generation," don't let students review their personal tests after scores are released.
Where does "fostering success" fall into effect if a student doesn't even get to see what they did wrong. There is no learning from mistakes in that instance because no one knows what their mistakes are.
This is more evident in College Board's AP tests; maybe the company thinks students don't want a copy of their tests because the class is over, but I think they're just lazy and do not want to return tests as that would cost them too much money and be too much work. Along with this, the company won't even rescore your essays, they will only rescore multiple choice with a hefty fee of $25.
Another popular test for college-bound students is College Board's SAT. Though it is already expensive to take in the first place, if you want to see your test, a student has to pay $18 (at minimum) to receive essays and an analysis of your multiple choice back – not even the multiple choice test itself. It seems like they jump at every opportunity to foster profits rather than truly "foster success" for students. More student money pouring into College Board means less money for college tuition.
It is important to consider that we live in an area that is more affluent than other places in America, so College Board may come off as being stingy here, but there are many students in less stable financial situations. Their policies are more relaxed in those other communities, as the nonprofit (it claims to be) picks up a considerable amount of expenses for students who cannot afford the cost of either AP or SAT tests.
All in all, we still do not get our tangible tests back, and that is for reasons I cannot understand as there is limited information on the website concerning this. I would think more students would care; if you knew exactly what you did wrong, it would be easier to score higher and study more diligently on the sections that were weak.
I guess logic doesn't apply to College Board.