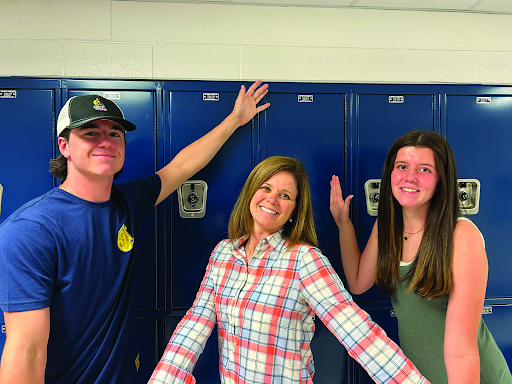 Over twenty students have parents who teach at WS. Whether it's walking past them in the halls, talking to them, or picking up supplies, the memories are undeniably unique.
Junior Kalina Rapoza, who has had both parents working at the school her whole high school career, has had positive experiences seeing her parents yet keeps her distance.
"It is fun, sometimes I'll see them in the hallway and I'll just wave. But I don't necessarily go out of my way to see them a lot," said Rapoza.
This is AP Literature and Journalism teacher Beth Leone's first year teaching at the same school that her child, freshman Ragean Leone, goes to. She realizes that there are possible quandaries that could occur depending on who the child or parent is, but hopes that her and her family don't experience them throughout the next few years.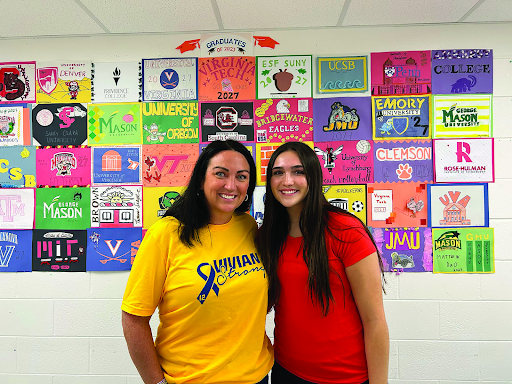 "I think it could be disastrous with the wrong type of parent, or if there's an expectation that the kid will receive benefits that normal kids wouldn't. I always purposefully let [Reagan] advocate for herself and let her handle things herself," said Leone. "But I could see if something did happen, whether it was with another faculty member or a student, and I needed to be a mom, then I could definitely see the potential for sticky situations."
The students find that the main downfall of a shared space throughout the day is seeing their parents at home, but also walking past them in the hallways at school. They are scared that something might come up, or worried that their parents might see them doing something that isn't looked upon in a positive manner.
"Walking through [the hallway] and seeing your mom is kind of like, 'Oh crap what am I gonna get into now?', but it's mostly all positives because having a parent here is all positives. It really is really helpful and so it is just nice to have," said senior JP Ogden.
Ogden has both his younger sister and his mother at the school which he has gone to for four years.
Both parents and children do not find many differences in how they're treated having a family member at school with them. The most extreme help that their children get is getting food at lunchtime, picking up AirPods during the day, and going to their parent's room to get a paper signed.
"I would say it has brought me closer to both of my daughters that have attended school here. We go get Starbucks every Friday before school. So yes, there is more time to be together," said math teacher Julie Wagner.
Wagner has had one of her daughters graduate, and has another child in her final year of highschool. Senior Bridget Wagner and her mom spend time together beforehand that brings them closer together.
"I always have a place I can go and I can always ask questions if I'm confused about stuff while I'm in the building," said Rapoza.
Story continues below advertisement