2022 album reviews
The Weeknd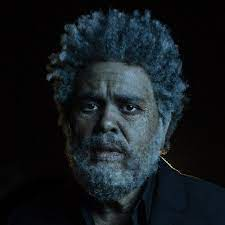 As one of the most highly anticipated albums of the new year, the Weeknd's fifth studio album "Dawn FM" was released to widespread critical acclaim from millions of listeners.  
"When Dawn FM dropped, I was super excited," said senior Divya Gupta, "it was obvious this album was going to have crazy music."
Gupta, a huge fan who has listened to the Canadian singer since age 10, was extremely pleased with the album's concept and sound, a view shared by critics and fans alike. 
"When I listened the first time, I already loved it," said Gupta. "From beginning to end the album told such a cool story and message with the most unique production and transitions that we [haven't] seen from artists in a while in my opinion." 
Contrary to its upbeat synth-pop sound, "Dawn FM" is not a cheerful composition. The Weeknd described the album's concept as a "state of purgatory." Dark lyrical themes are a common occurrence within the album, which has caused confusion for some listeners regarding the meaning of the songs. 
"At first, while I loved it, I didn't really see the incredible lyricism that we usually get from his albums, but when I listened the second time and listened properly, I understood," explained Gupta. "Even just the album cover, something a lot of people have been hating, shows him as an old man, a very different persona than ever before, which I have to believe was a necessary part of delivering this album because for the first time this album is about 'stepping towards the light,' growth nihilism, and a lot of introspection."
Despite varying beliefs about the lyrical meaning, "Dawn FM" has charted 24 songs on the Billboard Global 200, a first for a solo male artist. There is no debate that the melancholic singer has produced a formidable work enjoyed by listeners around the world. 
Earl Sweatshirt: 
Rapper Earl Sweatshirt's newest album "Sick!" may not have been as chart-topping as other big artist's releases, but was just as much worth the hype as any 2022 rap album. 
"I thought it was really good," said sophomore Bella Castro. "The quality was consistent [throughout the album]."
Although the album only consists of 10 songs and runs at a brief 24 minutes long, "Sick!" was received positively by critics and the public. Metacritic gave it an 86 out of 100 based on 15 critics reviews and aggregator AnyDecentMusic? assigned an 8 out of 10. 
 "Sick! is the first Earl Sweatshirt album that doesn't sound more freaked-out and withdrawn than ["Some Rap Songs"] that came before," explained Stereogum reviewer Tom Breihan. "It's a dense, rich, contemplative piece of work [and it's] a strange and insular rap record, but it's a rap record nonetheless, and it's a great one."
The Chicago-born artist was previously a part of Odd Future, a rap collective based in Los Angeles with fellow rapper Tyler, the Creator. The group has been inactive since 2015, but members continue to make music individually. 
As for standout songs, "Fire in the Hole" was a favorite of Castro's. 
"I liked the piano in the last minute or so in 'Fire in the Hole'. I also liked how his beats are intricate without having to change too much throughout the song," said Castro.
"Sick!" is an excellent piece for anyone looking to listen to a unique composition by an original artist, or have a listening experience that travels beyond typical Billboard leading albums. 
Mitski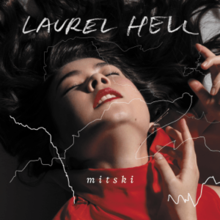 Mitski's "Laurel Hell" did not disappoint the loyal fan base generated by the singer's melancholic, introspective lyrics as an artist that has recently skyrocketed into indie sad-girl stardom. 
The Japanese-American singer has been making music for years, and her fourth studio album "Puberty 2" was even named "album of the year" by the formidable music critic site Pitchfork. "Laurel Hell" was one of Mitski's most anticipated albums due to the large following built by TikTok after several of her songs went viral. 
"I [liked] the album, I know that she didn't want to originally release it but she put her all into the production and I think it's pretty good," said senior Ray Teclesenbet, a Mitski fan of three years. 
With synth-pop, indie pop, electropop, and 1980's influences, "Laurel Hell" is a prominent example of modern-day indie music. The album explores themes of feelings, fame, and Mitski's hiatus from writing, with an emphasis on a period of time where she questioned the value of making music. 
"I really [liked] how the album is sequenced," expressed Teclesenbet, "[also] the beat/tempo of the songs and how melancholy but light it sounds."
"Laurel Hell" was described as "a deep dive you can dance to" by the Guardian, and given an impressive five out of five stars. Rollingstone Magazine went as far to say that "Mitski turns ambiguity into a power source," signifying exceptionally positive reception from the music critic world. 
Whether you enjoy the production of a song or are more of a lyrics person, "Laurel Hell" ticks all of the boxes on what an album should be.