DC's "The Batman" is a breath of fresh air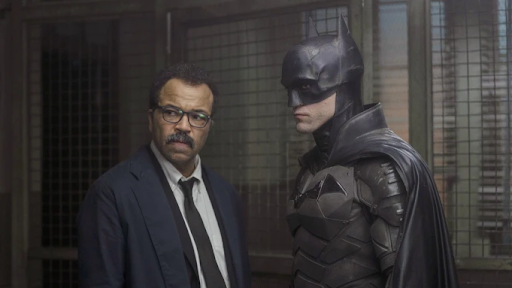 Owing to a history of great Batman films, "The Batman" is no different. The film features a perfect cast, a return to Batman's classic "detective persona" from the comics, and a fantastic score. 
The film results from years of attempting to replicate the Marvel Cinematic Universe's (MCU) success and failing to do so, leading Warner Bros to focus more on standalone films. Director Matt Reeves, known for "Dawn of the Planet of the Apes" and "Cloverfield," has accomplished something incredible—replicate the success of a previous standalone DC film, "Joker."
 Robert Pattinson, who plays Bruce Wayne/Batman, is fantastic and provides a more moody and distant portrayal of Bruce Wayne instead of embracing the "playboy persona" from the comics. Pattinson's chemistry with Jeffery Wright, who plays Jim Gordon, is superb. The two showcase a partnership still in its newborn stage, the characters still not fully trusting each other. Pattinson and Zöe Kravitz, who plays Selina Kyle/Catwoman, also make for a compelling couple, embracing the uneasy partnership and romantic dynamic seen so often between the two characters in the comics.
A core aspect of Batman's character in the comics is his reputation as "the world's greatest detective," yet this is never portrayed in most live-action adaptations of the character. In contrast, the main plot of "The Batman" features Batman solving a mass murder case using riddles set by the Riddler, which is a refreshing rendition from the action-focused portrayals of the past.
Michael Giacchino, the composer of works such as "Lost" and "Up," brilliantly masters the tone and mood of Batman's character, introducing a powerful successor to the scores of Hans Zimmer and Danny Elfman. The score's main theme, "The Batman," is itself one of the best themes for the character, displaying feelings of dread, sadness, and heroics all at the same time.
Overall, due to its surprises and twists, alluring story, an ending that leaves room for sequels and spinoffs, and fantastic cinematography, "The Batman" is one of the best superhero films of all time, and most definitely the best Batman film.