Academy classes provide unique opportunities
Academy classes offer a wide range of opportunities that remain unexplored by most students. These prospects are quite useful to high schoolers for discovering themselves and planning future career paths.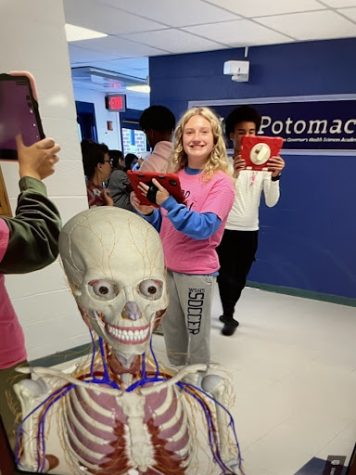 "Academies are very hands-on, and many offer certifications so you can get in the work field," said senior Reagan Fritzsche.
Fritzsche takes Physical/Occupational Therapy 1 at West Potomac High School, and she learned about Academies through her sister, who previously took an Academy class. However, other students haven't been as well informed.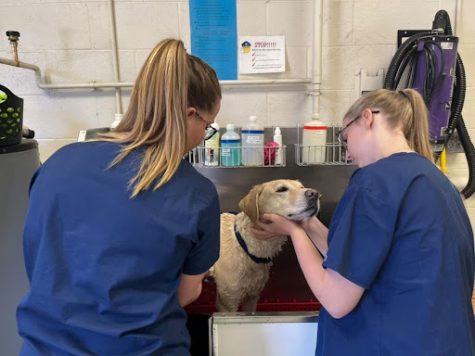 "I know a couple of people that were only able to take Veterinary Science 1 and not Veterinary Science 2 because they found out about the class too late," said senior Hannah Zebell.
In her Veterinary Science 2 class at Edison High School, Zebell learns about medical terminology, anatomy, parasitology, basic animal first aid, and more. Other students expressed how useful their Academy classes are, which makes the lack of adequate advertising for them a problem.
"My Academy class is teaching me stuff that I would never learn if I just went to my core classes, and it also prepares me for a job later in life," said junior Rachel Woodworth.
Woodworth takes Criminal Justice at Edison High School, where students learn about the different aspects of a career in law enforcement by studying policing and laws as well as watching true crime documentaries. She appreciates the opportunity her Academy class provides to explore her interest in criminal justice. Other Academy classes achieve this purpose too, and they also aim to prepare students to secure a job in the future.
"We get to interact with animals, and [grooming them] helps teach us essential skills needed to pursue a small-animal related career," said Zebell on her favorite part of her class.
Zebell hopes to attend college and vet school in the future, which her Academy class has prepared her for. The practical education Academy classes provide are often lacking within core classes. The main difference is that career-based learning is the main idea behind Academy classes.
"Group work is a big thing in my class," said sophomore Pearl Promsuree. "It mirrors working with other people in the industry."
Promsuree, who takes Television & Media Production at Fairfax High School, plans to follow a path of freelancing in the film industry and does not wish to attend college. Their Academy class has helped with this plan because of how well it's preparing them for the industry.
"If I wasn't frantically searching through the [course catalog], I don't think I would've found the class," expressed Promsuree.
Because of how much Academy classes focus on equipping students for life after high school, more students must be aware of these available opportunities.