Strike a pose for Spartan photographers
Students' high school experiences may feel ephemeral, but Spartan photographers have the ability to capture fleeting moments forever into tangible memories. 
"I first picked up a camera out of my dad's closet when I was in eighth grade," said senior Justin Ly. "I went to Lake Accotink and took photos of buildings, trees, [and] landscapes while on my bike." 
During sophomore year, Ly began taking photography classes, which soon led him to take the Professional Photography 1 and 2 Academy at Fairfax High School. There, he learned the majority of his camera knowledge and started to immerse himself in the world of photography.
"My photography teacher at Fairfax High School really pushed me to advertise myself to other people and get my work out there, and that's what I did. I went to volleyball games to start off and soon was offered an opportunity [by] Director of Student Activities [Leah] Conte to become one of the photographers for WS. [That] gave me a great opportunity to advertise and showcase my photos," said Ly.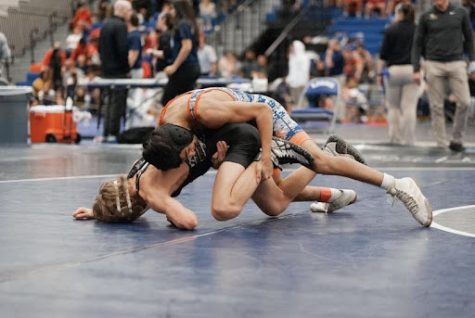 As of now, Ly is only taking photos of sports, but he hopes to begin taking more photos of other events, such as weddings.
"I'd have to [be] under someone's wing, probably in college, in order to [start taking photos at weddings], but as for other events, I need to just show up and start taking pictures for them, for free at first but eventually marketing myself enough to be able to get job offers for both events and weddings," said Ly.
Another Spartan photographer is senior Mitchell Moscoso, who began his photography journey when he was very young. He started by taking pictures of the sights in Taiwan with a camera his mother gave him. 
"I used the camera almost every day on the trip but then stopped for a long time," said Moscoso. "Last year is when I started getting back into it and teaching myself more about photography."
He then began taking photos of sports events and posting them on his Instagram account. Over time, he learned much more about photography and grew to love it.
"I think the common answer for wanting to take pictures is to capture the moment. But for me, it's more of an artistic kind of thing. I try to get what other people can't see or don't really notice," said Moscoso.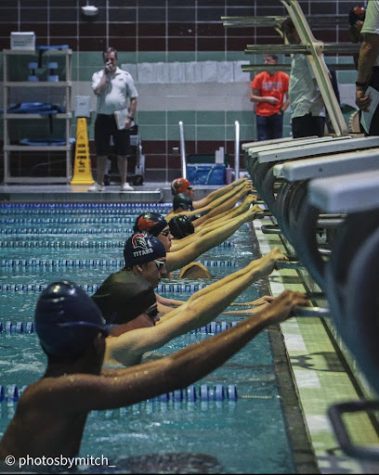 Currently, he sees photography as a hobby, but he hopes to pursue it further in college.
"When taking photos, a lot goes on in my head. I'm thinking about the angle that I am getting," said Moscoso. "I look for the best lighting, and I try to place myself in a spot where no one else is. That way, I am able to get an angle that many people don't get to see from the stands."
Moscoso, like Ly, intends to branch out and take photos of other subjects besides athletes. 
"I am trying to get more into things like portraits, nature, and street photography," said Moscoso. "Street photography really interests me, but unfortunately, Springfield is just sidewalks and houses, so hopefully in the future I'll get the opportunity to take those types of photos."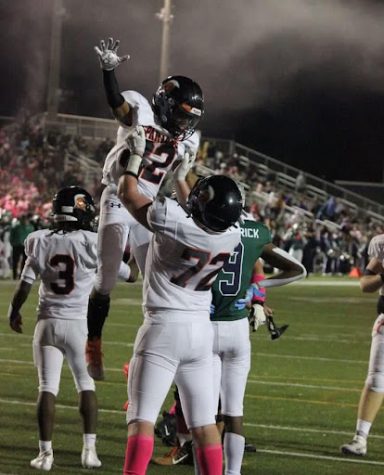 Unlike Ly and Moscoso, senior Jeongmyeong Choi began his photography journey early this school year. His first real experience taking photos was at the first home football game of the 2022-2023 season.
"It was the day of the first home game in this school year," said Choi. "I was talking to my friend, and he told me he wanted to take pictures at the football game and asked if I wanted to do it too. It all started from there."
Choi had very limited knowledge of photography when he started; his only previous experience was taking photos for his AP Environmental Science project.
"At the football game, I was very new and didn't know how to work the settings and things like that," said Choi. "The next game I went to was [a] field hockey game, and from there I met other photographers like [Mososco] and [Ly], who gave me a lot of tips, so big thanks to them."
Since he began taking photos so recently, the thought of being a professional photographer hasn't really crossed his mind. Still, it was a craft he never expected to get into.
"If you're thinking about getting into photography, go for it. Even if you're uncertain about it, even if you're scared, just go for it. I didn't expect that I would ever do this, it all happened suddenly. Despite the uncertainties I had, I decided to give it a try," said Choi.
While the wonderful pictures that appear on Instagram may seem effortless, hours of hard work was put in behind the scenes in order to make these pictures as perfect as they are.