Spartan rappers chasing stardom
The music industry's shift towards online streaming has made musical stardom more tangible for independent artists than ever before, and Spartan rappers have been taking advantage of the online medium to make their dreams a reality.
"I've been working on music for the past year or two," said TBDunnit. "[I] started out with some experimentation, and then went into making a full song. And now I'm working on a second one."
A marching band drum major and member of the swim team, senior Teagan Britten also produces music under the artist name TBDunnit. Having lived in rural Norfolk, England before moving to the States, his music is reflective of UK rap and British hip-hop styles that were popular in the late 2000s and early 2010s.
"That's something that I enjoyed as a child and growing up," said TBDunnit. "I like the melodies particularly. [UK rap] just has [a more] relaxed and sort of dancing vibe to it. I like the feel of it."
He released his debut single "Smarter" last March, which partially reflects upon the high expectations and academic rigor he experiences as an FCPS student. Academic constraints have consistently delayed his musical projects, but TBDunnit's next single "On It" will release on February 23.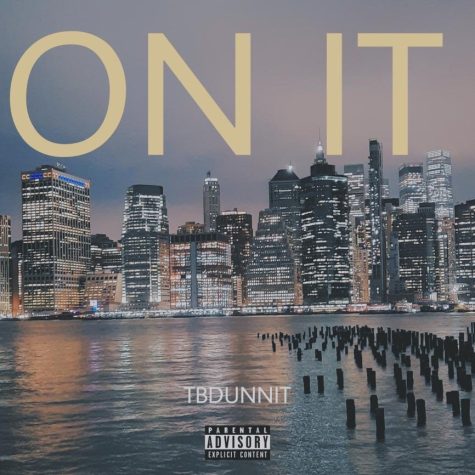 Similar production woes have not befallen senior Tony Dixon, who has released more than 20 songs on SoundCloud under the name nlt tony. He released his most recent single "One Life," a collaboration with fellow rapper KK, on February 4.
"I've been making music and posting for [a year]," said nlt tony. "I've been freestyling since [I was] a kid. I always wanted to rap."
nlt tony's largest cited influence is the late rapper Juice WRLD, who he said really pushed him to pursue his passion. His songs, which combine elements of independent, SoundCloud rap with emo rap, frequently touch on relatable themes like anxiety and loneliness.
"Music is like my therapy," said nlt tony. "[It] helps with my depression."
A Spartan football player through his junior year, he took a step back from sports this year to have more time for his music. Keeping up with his academics while still having time to produce music has been difficult, but nlt tony is committed to continue rapping after high school.
"Don't let no one try to stop you from chasing your dreams," said nlt tony. "I plan to keep promoting my music, keep learning as I go, [and] never give up."