Representation goes beyond coins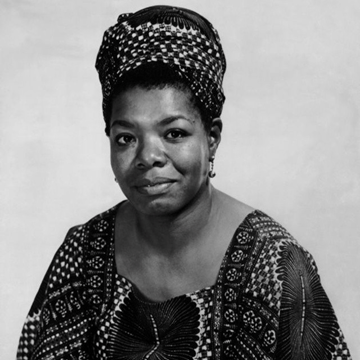 The U.S. Mint released a new quarter into circulation in an effort to showcase America's diversity. As part of the American Women Quarters (AWQ) program, which Congress approved in 2020, the late poet Maya Angelou became the first black woman to appear on the quarter. 
This representation has been a long time coming. As George Washington, who has been on the quarter for nearly a hundred years, becomes redundant, Angelou, along with the other women expected to appear on the quarter, becomes a breath of fresh air.
"I think [Angelou is] a fantastic choice," said African American history teacher Mark Witzel. "I'm so excited that we do things like this and that we're making a better effort to take something which is pretty boring like money and put different things on it that sometimes can even teach you things."
A revered voice for African Americans, Angelou joins Susan B. Anthony, Sacagawea, and Hellen Keller as one of the few women to be seen on American coins.
"This country was built on the backs of slaves, Hispanics, Native Americans, people who fought just to be seen and heard. Their faces and names should be displayed everywhere on American money, monuments, and buildings. We should never forget their struggle and the achievements they made in spite of every injustice thrown their way. They should not be forgotten," said junior Teresa Andrews. 
As calls for more minority representation grow, the Angelou quarter becomes another sign of people's voices being heard. But while it is another step in the right direction toward an equal society, whether this representation has any deeper impact should be taken into consideration. 
"Unfortunately, as folding money and carrying money kind of falls out of vogue, we're going to see less and less people hauling money around, and more and more people collecting it, kind of like postage stamps," said Witzel. "So I guess in that sense, it's nice, but that's a pretty small group of people that would actually be coin collectors. I think it's come too late. I think this would've been better thirty or forty years ago."
Many people think of money for its purpose. Controversial figures like Andrew Jackson, who is expected to be replaced by Harriet Tubman on the $20 bill around 2030, are forgotten about as people exchange money for their goods and services.
"When I look at my dollar bills and coins, I don't feel anything," said Andrews. "Simply because I see an object with monetary value, I've grown accustomed to seeing the faces without actually taking it in. And that, I think, is the problem."
Angelou's appearance on the quarter also doesn't hide the ongoing lack of representation in the government. Voting restrictions inconvenience people of color, preventing them from having their voices heard. 
"I think our goal [should be] making sure everybody who can vote has the opportunity to vote. The goal should be to have a representative government that looks like America," said Witzel. 
In addition, education is an increasingly important method of representing minority groups. Since childhood, students have been taught repeatedly about how the men we see on currency today are symbols of freedom.
"Junior year has taught me a lot about the historical figures perceived as 'white saviors,'…whom we learned about as children as people who did good things," said Andrews. "No one knew they were overtly racist. The consequences of having such controversial figures on things we see everyday seems like a method of brainwashing."
Even the stories of members of minority groups tell a small fraction of the story of America's foundation.While many prominent figures including Frederick Douglass and Martin Luther King, Jr., are frequently mentioned in history books, the rest remain in the background.
"What we've done over history is sprinkle black people in there, and we sprinkle women in there. And we put them on a pedestal because we wanted them to stand alongside these other icons, but what we did is forget everybody else," said Witzel. "America was not invented by twenty people over a period of time. It was made by millions and millions of people, not the fanciest people, but people at the bottom who built this country. And that's where the diversity is."
All in all, America has made racial progress. The Angelou quarter is a landmark of this progress, but it shouldn't stop there. Educating the country on the history of the land and giving minority groups a voice have and will continue to have more impact on our society.