Working students' dilemma
The dawn of adulthood and death of childhood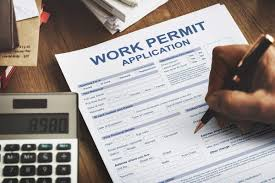 Over half of students report that they work during the school year or the summer. Are these students being thrust into the adult world too early, or are they making the responsible choice and ensuring they have a successful future?
As students turn 15, a new opportunity becomes available to them: the right to work. A number of students have been working since the state minimum age of 14 and some have been working before that under the counter. These students often work long hours on the weekends and after school. They often don't have time for clubs, homework, or sports. In 9th grade, an average of 61.91% of students play a sport, while in 12th grade, it drops all the way down to 48.8% nationwide. Students who should be out playing sports, messing around, and going to parties with friends are stuck working a likely minimum wage job. They have the rest of their lives to work, yet 4,695,000 students aged 16-19 choose to work nationwide. So why do students choose this path?
"[Working is] a great way to stay involved in my community and meet new people. It was even better when working with my friends because every day was [exciting]," said sophomore Ava Hamilton.
First off, working a job can be fun. Lifeguarding over the summer, reffing kids' sports games, and working at parks or camps as a counselor are all exciting jobs that people enjoy. These jobs also provide another avenue for social interaction. Students get paid for hanging out with friends, and doing something they enjoy.
Additionally, in today's society, everything is expensive, especially college, which is basically a necessity nowadays. Since 1990, college tuition has risen by 130% even with inflation factored in. The average tuition for a four-year college is roughly 25,000$, and many families can't afford this cost, especially if they have to send multiple kids through college. In fact, 66% of students apply for FAFSA, which is governmental aid for students unable to pay for college or other school related necessities by themselves. Students who start work early may alleviate this pressure on their families and help ensure they will be able to attend college and not have to take on a lot of debt to do so.
Lastly, students have to start working a real job at some point, so can they really be faulted for easing the transition from childhood to adulthood? Having that readiness and experience working can make students more likely to succeed and get a good job as an adult or get into a good college.
"[Working] helps develop time management skills, there's a tradeoff though, you might get stressed out and overworked sometimes," said sophomore Daniel Vtipil.
One must make sure not to lose the spark that makes childhood magical. No other time in someone's life is as important as their teenage years. Memories can't be replaced with money, and no amount of wealth can turn back the clock.