American Horror Story gets political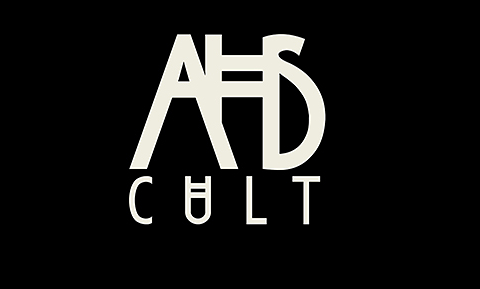 Michael Perlak, News Editor
November 16, 2018
Hang on for a minute...we're trying to find some more stories you might like.
As longtime viewers of the FX original show American Horror Story would expect after years of creepy, gut-wrenching, and bizarre entertainment, the latest cult-themed twist on the series delivers on all the disturbing satisfaction viewers are looking for.
American Horror Story: Cult (aka Season 7 of the series) premiered last year but was released to Netflix and Hulu for the first time just last month. Unlike some of the earlier seasons, this one takes place in the very recent and familiar past, incorporating a truly terrifying topic: politics.
The frightening setting they cooked up this time is the United States in the era of 2016's presidential election anxiety, specifically in the fictional city of Brookfield Heights, Michigan, a location designed to appear as any typical town in the United States.
The protagonist of this season is the panic attack prone Ally Mayfair-Richards (played by Sarah Paulson, an AHS cast staple), a lesbian restaurant co-owner with her partner Ivy Mayfair-Richards (played by AHS first-timer Alison Pill). Ally is first introduced having a nervous breakdown as she watches Donald Trump win the presidential election live on TV over Hillary Clinton on November 8th, 2016.
Ally lives a normal life up until the election, after which she becomes an outsider among outsiders. Not only does she feel out of place in the country that elected Donald Trump, but she even faces isolation from her partner Ivy, who resents her for secretly voting for Jill Stein instead of Clinton.
Characterized by her mental disarray, Ally is the foil to AHS: Cult's antagonist, the charismatic and highly intelligent yet equally disturbed alt-righter Kai Anderson (played by Evan Peters in what many consider his best AHS performance yet). Kai is just a scrawny blue-haired outcast in Brookfield Heights who has led a life without direction until the ripe age of 30, at which he begins to use Trump's election as inspiration to begin recruiting his own army of supporters.
As Kai plays off of the insecurities of several influential individuals in the town, his sphere of influence expands to the local police, media, and government, effectively creating an entire community of followers who see him as a savior in his very own ego-powered cult.
As the cult turns violent and ruthless, Ally is forced to either investigate it or sit complacently as evil looms.
The show unfolds suspensefully with the classic traits of any AHS season: betrayals, mystery, and lots of blood. What makes AHS: Cult such a fresh breath of air for the series is its use of the modern American town as a backdrop for the soulless evils portrayed on the show. By doing this, the setting is at first familiar to the watcher, and then gradually morphs into an unrecognizable and depraved place characterized by the singular desires of an evil man via his brainwashed followers.
The story of Kai and his cult may at first seem like a blatant and less than complementary allegory of Donald Trump and his followers, but keep an open mind. Portrayals of the other side can also be found in an interesting sub-narrative that unexpectedly ties into the main plot. The moral of the story is that one kind of extremism is no better than another.
Viewers of any political persuasion can enjoy this season of AHS as it tells a deeper story of the human capacity for evil, and sneakily punishes the watcher for investing their trust in the wrong characters throughout the season with subtle twists which show that trust is impossible to find in a world where you're unwilling to exercise empathy.
In my opinion, AHS: Cult may be one of the most enjoyable seasons to watch since what many consider the golden age of AHS, which most would place around 2014's popular "Freak Show" season.
So whether you're looking for a spooky October show, food for thought, or want to learn how to start your own cult, invest some time in watching American Horror Story: Cult.