Anything Goes hits the Arena Stage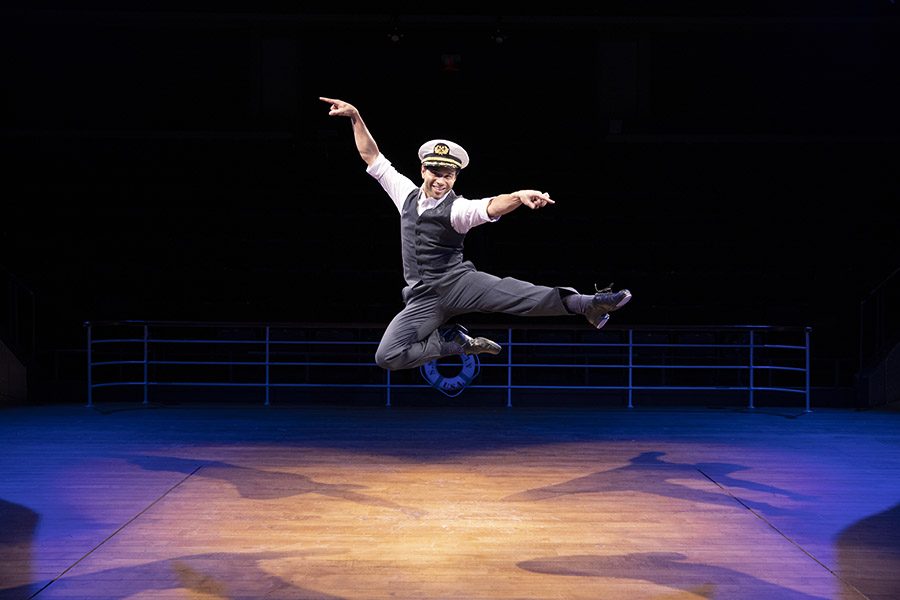 Ryan Brewer and Maeve Hennessy, Managing Editor and Scoop Editor
November 29, 2018
Arena Stage Theater is hosting a quirky remake of the 1934 musical "Anything Goes." This edition attempts to draw to a younger crowd staring Corbin Bleu in the lead role as the young, heartthrob Billy Crocker. Furthermore, under the "pay your age" program that Arena Stage has just implemented, patrons under the age of 30 only have to pay a price equivalent to their age.
The cast includes a variety of other impressive names including; Jimmy Ray Bennet as the eccentric Lord Oakleigh, and DeMoya Watson Brown in the ensemble.
If anything could have put a smile on our faces on a cold, Wednesday night with homework waiting at home for us at home was "Anything Goes." The charismatic personalities of Bleu's character Billy Crocker and Soara-Joye Ross's character Reno Sweeney gave us that happy, satisfied feeling that childhood movies used to do. Their performance of "You're the Top" is an energetic, upbeat song with quirky references to what was considered "the top" in the 1930s. The analogies made the whole audience laugh while noticing Billy and Reno's obvious connection. However, Billy and Reno are not the lead couple of "Anything Goes." Billy is madly in love with Hope Harcourt, played by Lisa Helmi Johanson, a New York City debutante that is on board the SS America heading to London with her British fiance Lord Evelyn Oakleigh. Throughout the play Billy is trying to win the heart of Harcourt with the help of "Public Enemy #13," New York gangster "Moonface" Martin, played by Stephen DeRosa.
For any high schooler or family (without young children) looking for something to do during this holiday season, "Anything Goes" is a fun, affordable option. Arena Stage theater itself is an neat experience. Unlike a traditional setting with the audience facing the stage head on, Arena Stage is a 360 degree stage. Seats surround the entire auditorium creating a sporting event style feel. The cast did a tremendous job adapting, making the musical enjoyable from all angles. Furthermore there are absolutely no bad seats. Even in the "nosebleed" seats we were still close enough to tell the eye color of each of the actors. It felt like a much more personal, and a closer experience than any other major production. However, if musicals aren't your speed, you can brag to your friends are you were just an arm length away from High Musical Star Corbin Bleu.
(Disclaimer: Arena Stage provided complimentary tickets for reviewers.)