Bringing 19th century France to WS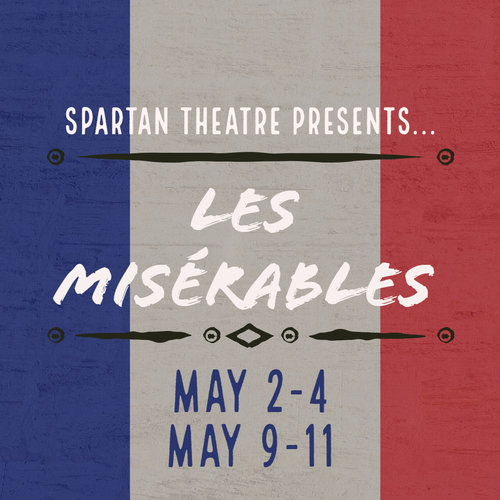 Ryan Brewer, Managing Editor
March 25, 2019
As anyone who has attempted to put on a major event will understand, there is a lot of prep and planning that must go on behind the scenes. WS spring musical production is no exception as it is no easy task to prepare the musical for opening night.
The first step in any major play is setting the scene. In the case of "Les Miserables" the crew of "techs" must transform our 21st century school to France in the 1830's which begins with the costumes.
"We have been pulling out old costumes from our WSHS costume and shape and deciding if anything fits the period," said senior Emily Norton.
Norton has previously been apart of cast, but this year is focusing on the behind the scene support.
Costumes are a critical part of the show as they can set the mood for each song or scene. The mood begins and ends with the clothing.
"I have had a great time working on the costumes for the lovely ladies… it's a raunchy and fun song and creating the costumes for the actors makes me want to dance around in them myself," said Norton.
Another crucial part of the prep work is the stage. Whoever attended "The Monster Under the Bed" will remember the impressive work of art that was the backdrop. Without such a background the play would lose much of its enthusiasm.
"It was a really well thought out, complex stage. I had never worked with anything like it before," said senior Kyle Mahoney.
The actors themselves must do a lot a to prepare for the big night. Since each production is unique, each one requires a different preparation process.
"Since Les Miserables is an opera it is almost all singing with no dialogue, we have to get very comfortable with the music," said Mahoney.
No matter whether it is preparing the perfect stage, realistic costumes, or fine tuning their performance each member of the cast has a critical role leading up to opening night.
"Each part of prep is super critical, if we were missing any pieces the show would fail," said Mahoney.