"Gossip Girl" reboot instills nostalgia within long-time fans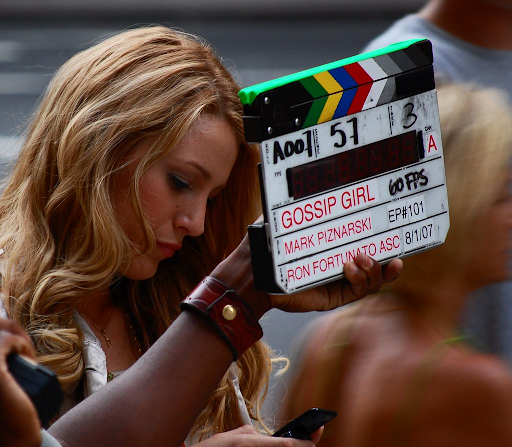 As of now, it has been nine years since the world of "Gossip Girl" has come to a close, leaving fans feeling many emotions all at once. The revitalization of those feelings suddenly was answered this summer with the franchise's reboot entering HBO.
"I was excited [when I found out]," said senior Zohal Sadiq, "Nothing was more painful than finishing the [original]."
The new "Gossip Girl" features a whole new cast that continues the old plot in the modern-day Upper East Side. The show will also contain a diverse and inclusive set of characters that reflects this current generation instead of the past audience of the show.
According to "Glamour Magazine", the show's original creators, John Schwartz and Stephanie Savage, have made it clear that the new "Gossip Girl" will still contain the same level of humor and drama as the original, just without slut-shaming or catfights taking place. The inclusion of POC and LGBTQ+ storylines supports the need for more diversity in media.
"I'm happy they made the story more inclusive than it was before," said senior Jessica Faruque. "It makes the story a bit more relatable, although they're still just a bunch of rich kids."
Changes to the story are also made to appeal to Gen Z, a generation who holds an entirely different worldview than the show's original audience. Reboots of older shows have been a pattern in television in recent years with the renewal of "Full House", "Boy Meets World", and "ICarly". These reboots tend to give some students hope, reviving little pieces of nostalgia within them.
As the new series' storyline continues to progress, the show has garnered mixed reactions and impressions.
"I think the show is good; I enjoyed all the episodes so far," said Faruque. "I felt like it could've been its own show instead of being tied with 'Gossip Girl'."
Although the general audience for the show has left positive reviews of the show, there are still fans who are left reminiscing about the original characters and plot.
"I can't bear to watch the [original characters] get replaced," said senior Dakota Kinsel. 
Some students even believe that such a sequel takes away from what the franchise represents as a whole.
"I feel like the story was already perfect," said Sadiq. "I'm happy there's a reboot, but I don't believe it needed one."
Nevertheless, some fans still appreciate the new show for what it's worth. With new episodes coming out every Thursday night, fans still remain hopeful for what's to come next and still see certain truths to remain plausible.
"Dorota is the best character in the whole entire show still," said Kinsel.