Influencers invade the Met Gala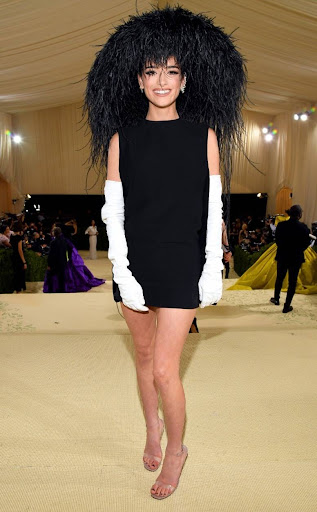 A rumored list of the Met Gala attendees has spread like wildfire among Spartans and evoked different perspectives over social media influencers allegedly being invited to high-class events. 
"I think influencers don't deserve to be there and the Met Gala is only trying to mass appeal, which makes them sellouts," stated senior Rachel Tedclesenbet. 
The Met Gala is originally a fundraising ball for the Metropolitan Museums of Art Costume Institute in New York City. Top designers present their most outrageous looks for the biggest celebrities in Hollywood. The Met is extremely prestigious with each ticket costing around 35,000 dollars. 
"To a lot of people, the Met Gala is a huge deal to attend and by inviting influencers, everyday people, it takes away from the prestige," said junior Anna Francis. 
Brands often invite celebrities and other notable individuals to the Met, but in recent years influencers and social media personalities have secured tickets. Liza Koshy, a YouTube personality with 17.9 million subscribers who makes skits and comedic videos on YouTube, has hosted the last two Met Galas. With the host and appearance of influencers at the event, there is a divide among students wanting influencers to become mainstream celebrities. 
"I think influencers attending will bridge the gap between celebrities and influencers since a lot of celebrities started from social media anyway. Shawn Mendes, Justin Beiber, and Madison Beer started as influencers and through their connections grew," stated junior Claire Elliot. "At some point as an influencer, you hit so many followers that you have a big enough audience to be considered a celebrity."
The rumored guest list of influencers attending the 2021 Met Gala went viral on social media due to the appearance of names such as James Charles, Addison Rae, Dixie and Charli Damelio, and Nikita Dragun. 
"I think that some of the Tik Tok personalities who are supposedly invited don't fill the criteria for being at the Met Gala," said Francis. "[Some of] the rumored influencers are creepy and highly controversial people."
Influencers are considered people who brand their name and face, so they can create a positive reputation and influence people into buying or doing certain things. As a relatively new job title, only starting through the introduction of social media, skeptics remain wary of the validity of their job. 
"Influencers don't do anything, I don't think they are doing any good for the people they're 'influencing' and there are better people they should invite," exclaimed Tedclesenbet.
Although there are skeptics, some of these influencers like Charlie Damelio, who has 123.7 million followers on Tik Tok, have enormous fanbases. Their fans are extremely loyal and support every aspect of their careers and personal lives. Charli D'amelio and other Tik Tokers like Addison Rae went viral almost overnight and students are worried about the longevity of their fame. 
"These influencers are one-hit wonders while other entertainers have worked their entire lives," stated Francis.