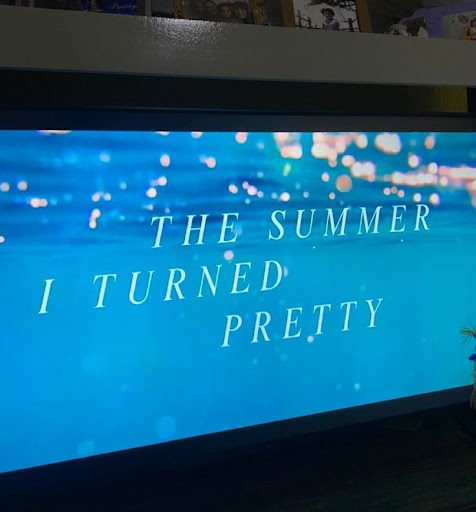 The collaboration of The Summer I Turned Pretty with Taylor Swift played a tremendous part in the show's success, drawing the attention of Spartans.
"I heard about there being a lot of Taylor Swift songs in the show, which is why I started watching it," said freshman Nora Brody. 
The trailers for the show featured snippets of re-recordings of Swift's songs before they were re-released on her album, causing many fans to go crazy.
"I feel that was definitely something that made the show stand out from others. The plot was kind of used before but the show featuring never-heard-before parts of a song before the song was actually re-released made it stand out," said junior Ellie Barnett. "Even though people may have been watching the trailer just to hear the new 'Back to December,' it still gave viewers to the show."
Story continues below advertisement
Even though the original attention of those Taylor Swift fans, or "Swifties" as many call them, may have not been to watch for the plot but rather for the song, the show still benefits from the exposure. While it is apparent that having the name 'Taylor Swift' even be mentioned in the shows drew in crowds, the intertwined themes of both mediums also contributed to the show's success.
"[Swift's] songs tell poetic stories about past experiences from herself and others. The Summer I Turned Pretty also tells an exciting story filled with passion and romance so they interlap," said sophomore Rebecca Prunty. 
The similarities between the basis of the plot of the show and the stories told in Swift's songs drew in similar fans of both the show and the singer.
"They both draw to that teenage romance and comfort of youth so they appeal to the same audiences and with the inclusion of Taylor Swift songs, it drew in parts of her fan base," said senior Addie Craighead. 
Taylor Swift and The Summer I Turned Pretty both had major success this summer. With the concepts of both of their art being the same, they were able to help each other by interweaving their productions and in turn, interweaving their fan bases.