Competition brew between bubble tea businesses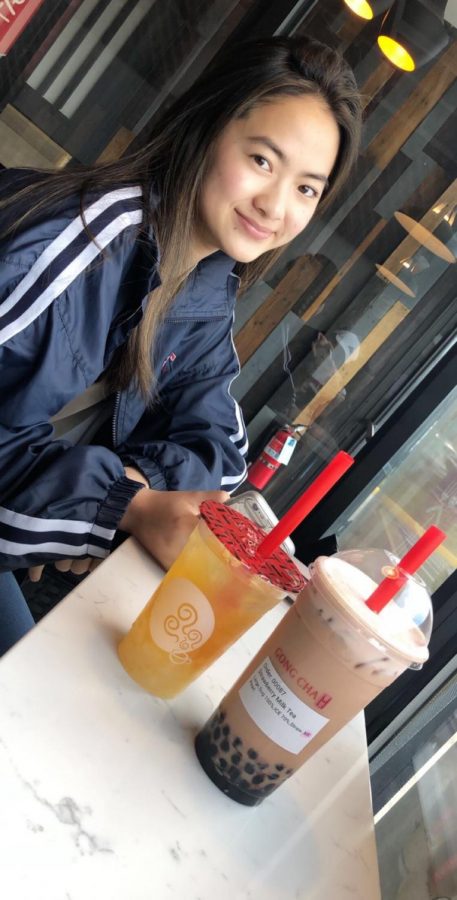 Maryann Xue, Managing Editor
April 24, 2019
Bubble, boba, pearl, tapioca. Whatever you call them, these chewy translucent spheres originating from Taiwan have taken the world by storm, capturing the hearts of youth and adults everywhere.
In the area, there are multiple bubble tea stores that offer a wide selection of milk and fruit teas to satisfy a variety of taste buds. Although I haven't been to all of them, there are a few popular ones I would like to comment on.
When most people go out to get bubble tea, they often go to Kung Fu Tea because of its convenient location. However, because Kung Fu Tea is a homegrown company, it may not have some of the secrets that companies originating from Taiwan have cultivated throughout their histories.  I would suggest branching out to other shops to get a taste of everything that this popular drink has to offer.
My personal experience at Kokee Tea in Springfield Mall was relatively pleasant. However, I felt that the milk tea was too sweet and the tapioca pearls weren't as chewy as I would have liked. After exploring the mall for hours, however, being able to get a refreshing drink indoors was the perfect end to a day.
The highly anticipated Gong Cha recently opened in Annandale and didn't fail to meet expectations, with hundreds lining up on opening day for its "buy two get one free" sale. When I lived in Hong Kong, Gong Cha and Ten Ren Tea were my go-to bubble tea places, so being able to get a taste of the other side of the world so close to home made my experience there very enjoyable. For that reason I may be biased, but I would highly recommend Gong Cha over the various other bubble tea places nearby. The impressive selection of drinks includes a milk foam series, a brewed tea series, a milk tea series (which includes traditional black or green teas in addition to more exotic flavors like strawberry and sweet potato), a creative mix series (which includes multiple fruit teas), and an ice smoothie series for those craving a colder sweet. All the ingredients taste fresh and are of high quality, hinting at an authenticity that is hard to find.
For years, bubble tea was considered a primarily Asian drink, but it has found its way onto the palates of students around the globe. In polls of WS students, the majority enjoy drinking bubble tea, with some getting it more than once a week. We live in an area where we can take advantage of the multiple options available to us, so I would highly recommend to all those who haven't yet to get some bubble milk tea because this is a time where you won't regret hopping on the bandwagon.