Celebrating the holidays with COVID-19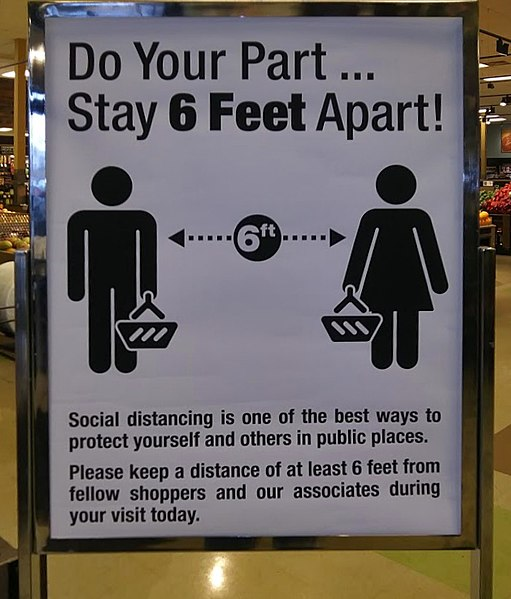 The holiday season is most famously known for holding special gatherings and parties to celebrate with  family and friends. Seeing as Thanksgiving break is near and the coronavirus is still a big issue, students need to know how to safely celebrate. 
While many people may want to gather with friends and family without considering the consequences, staying safe while celebrating is the main priority. According to the CDC, large gatherings are what usually cause spikes in coronavirus cases, so we need to do our best to prevent spreading it to any close relatives. 
"The safest way to celebrate is to celebrate with people in your household" said Communicable Disease Section Chief, Shawn Kiernan. 
Having celebrations online with Zoom or FaceTime is also a great way to feel connected with family while staying safe. 
If you do choose to host a gathering, make your celebration safer by minimizing the amount of guests. With a smaller group of people it will be easier to social distance. Along with that, celebrating in a well ventilated area is much safer than doing so in a closed space.
"I think it really just depends on each person's family. So if your family doesn't really go out and you guys think it's safe, then just limit the amount of people, and it should be fine. Also minding precautions by wearing masks and social distancing," said sophomore Bethel Telda. 
Washing your hands and wearing a mask is really crucial for those who are planning on attending a gathering. Also, having single use plates, cups and utensils will greatly minimize the spread of germs. 
Another way of celebrating Thanksgiving outside could be going to a pumpkin patch or orchard. Wearing masks and using hand sanitizer before touching anything is enforced, but there will be a lot of space, which will make it easy to social distance. 
For those who enjoy Black Friday shopping as part of their holiday celebration, the safest way to do that is to order online or use curbside pickup. Some stores are changing the way they do Black Friday by having sales spread out throughout the month. Walmart is having an event called Black Friday Deals For Days where they have Black Friday sales on multiple days in November. Their idea of having this holiday spread out throughout the month will ensure that the customers are not crowding the store.  The event is also available to customers online.
"I think that's a smart idea, and more stores should be [having sales on multiple days], " said sophomore Julia Johnston. 
This holiday season, people need to be cautious when gathering with family. According to an article in The Washington Post, the United States hit its highest number of daily coronavirus cases towards the end of October. This virus is still a big issue and is not something that should be taken lightly. Doing our part by celebrating safely will possibly prevent another spike in daily COVID cases. 
"Based on what I've heard, we should definitely be worried about the [coronavirus]," said Johnston.