New counselor brings new experiences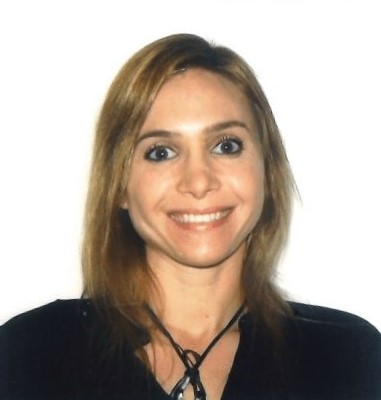 As students pass by Student Services in the main office, they may notice a new door sign in the counselor hallway. Co`unselor Jessica Massey will be taking over last names ranging from Tor-Z from former counselor Elizabeth Wahl. 
Massey's arrival followed Wahl's recent promotion in which she is now the MTSS, the Multitiered System of Support. This is a new position FCPS is starting to have in schools in which she deals with attendance and works with teachers if they need any support in their classrooms. 
"I love counseling. It is not an easy decision to make the change to MTSS this year," said Wahl. "The reason I took [this] job was because I saw a way to help more than just the 275 students on my counseling caseload."
Wahl's new job opened up an opportunity for WS to welcome a new counselor to the building, resulting in Massey's transition into the counselor departement.
Massey earned a Bachelors in Psychology, and a Masters of Education in Counseling Development from George Mason University. She had several years of experience in this field before she became an official counselor, including completing a year-long practicum and internship program, along with another internship for half a year during her undergraduate studies. 
"I think Ms.Massey will do wonderful," said Wahl, "In the last few weeks of helping her with this transition, I know that she will be a great asset to West Springfield."
Along with those internships, she also has several years of professional experience in which she worked with clients at an outpatient  mental health facility.
"Since highschool, I just knew I wanted to be a school counselor," said Massey.
Adapting and getting used to a new place can be a bit rough, but that is not the case for Massey, who has been having a smooth transition to WS.
"I love the diversity of students and staff here," said Massey. "The counseling department has also been amazing and very friendly and I look forward to working closely with them" 
"I'm excited to have Ms.Massey as a counselor," said sophomore Natasha Yatmanee. "I'm looking forward to meeting and getting to know her."
Massey was born in Dallas, Texas, but she spent the majority of her childhood overseas. 
"For 10 years, I lived in Indonesia and Doha, Qatar. Many people will think we moved for military reasons, but my dad worked in Mobile as a project manager there so we lived there because of his job," said Massey.
This experience she has with different cultures and peoples gives her an international and multicultural perspective, better enabling her to understand situations and work with students of different backgrounds. 
"My favorite part about growing up where I did definitely has to be the food and culture," said Massey.
Massey has a love for traveling and had the opportunity to visit many places while she was overseas. There are still some places, however, that she would love to visit. 
"I have always wanted to go to Thailand and Italy for the food, architecture, culture, and history," said Massey. "I also love spending time at any and all beaches."
When she is not at work or traveling, Massey enjoys spending time with her dog, who is very dear to her, and doing yoga. On the side of being a counselor, Massey is also an artist and enjoys painting and drawing. 
"When I was younger, I was a lot more social, but now, I'm more of a homebody," said Massey. "I just like to spend time with my dog and friends and watch movies."
Using her experience and dedication, Massey is determined to help her students to the best of her ability and push them towards having a positive high school experience. 
"I look forward to helping my students," said Massey. "I have a big heart, so my students' success, happiness, and mental health comes first before anything else."