Committing to college early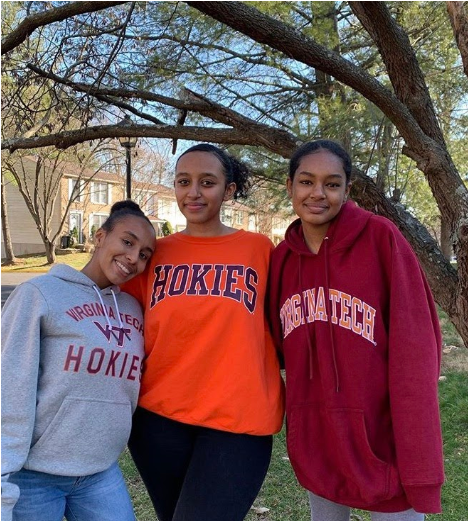 Most second semester seniors are really going through it. The workload from intensive classes is speeding up as everyone is getting ready for exams, but senior motivation is low due to the phenomenon known as "senioritis." The stress of not knowing where seniors are going to school next year also adds on to this unfortunate situation. However, a few lucky ones escape this stress by already being committed to a college or university for academics that they will attend this fall. 
"I've always wanted to go to MIT because it's the best for engineering around the world and I'm really competitive. As soon as I was accepted I really wanted to go. When I got my financial aid package it was final," said senior Mauricio Darcourt, who applied early action to the Massachusetts Institute of Technology. 
Seniors who are accepted to schools by January or February most likely applied through early action, a non-binding commitment declaration, or early decision, a binding commitment declaration that assumes applicants withdraw other applications if accepted through this plan. 
"After being accepted to UVA during the ED round, I had to withdraw my applications to my other schools. I knew UVA was my top choice after visiting the campus! I was also able to talk to students currently attending, and felt it was the right fit for me. Its prestige and its distance, which is not too close and not too far, were strong factors that led me to pick UVA," said senior Yumi Kim.  
Usually students who apply with one of the early plans are fairly certain their school is a great fit for them, or they have personal reasons as to why they are set on that college or university.
"I've wanted to go [to Penn State] pretty much my whole life, so as soon as I got in I made my decision. I looked at Purdue, Iowa State, Cornell and JMU but none of them felt the same. Penn State has so much to offer both academically and for extra curricular stuff," said senior Stephen Pemberton who applied early action and will participate in the Army ROTC program there. 
Much to contrary opinion, there are other reasons besides athletics to be committed to a college or university early. Passion for the school, scholarship opportunities, or family history are all legitim
"Being a student at Pratt means getting to explore all your creativity and talent but also learn ate reasons for students to decide early on where they are going for higher education. 
"I have always known that Murray State was an option because my parents went there and I loved the town, but it took me a few months to firmly say that it was the school for me," said senior Hanan Stiff. "Being near my family is one of the many great things about this school, but I also just love the community of Murray State. It's a small town with kind people who clearly care about getting a good education. I think the determining factor for me is that I can see myself loving it there for the next 4+ years." 
However, while most seniors are going to school for an academic or athletic path, a handful of Spartans are seeking another, more unique lifestyle. Senior Shayna Perdue is committing to an art school, with hopes of pursuing an artistic career someday. skills for making a career in it and being successful past college. I'm most excited to get to explore New York City and be in a creative environment 24/7," said Perdue.
At the end of the day, most seniors are just ready to get out and explore what life will bring them next. No matter the path, senior Spartans are excited to take that leap of faith and leave the WS nest.
"I'm most excited for finding myself and starting the new chapter of my life. I've lived in Springfield my whole life but now that's going to change in the next six months. It's definitely scary to think about, but I'm ready for this change." said senior Ben Barnedo who will attend James Madison University this fall. "It's important to adapt to change and be open to the new opportunities that come your way."