New regulations open doors for LGBTQIA+ students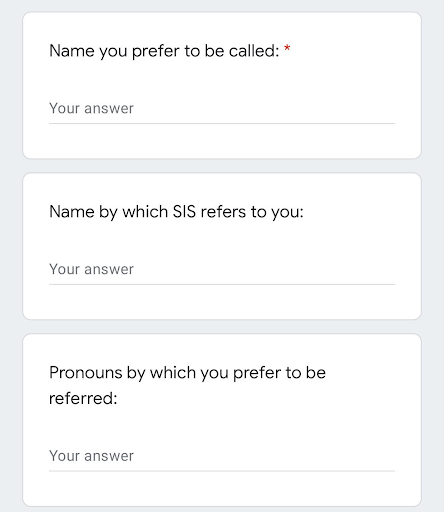 FCPS has recently updated its handbook to include policies that protect LGBTQIA+ students from experiencing harassment in school and establish rules set on ensuring students be referred to under their chosen name and pronouns.
"It saves me having to muster the courage and calm myself down just to tell an adult how I want to be called," said freshman Oliver Aboutaleb, who identifies as non-binary and uses they/he pronouns. "I think it helps normalize asking people's pronouns."
With a more significant push from the school board, it was a unanimous vote this summer from the Fairfax County school board for a revision to the SR&R (Students Rights and Responsibilities), which contained Regulation 2603, a series of policies that establishes certain rights and protections granted towards transgender and gender non-conforming students.
The rights included grant students the right to be referred to under their chosen pronoun and name, give students the right to change their school document and forms like yearbooks and transcripts to fit their preferred name and pronoun, have resources and accommodations to assist students struggling with their gender and identity, and use bathrooms and locker rooms that align with their gender identity.
"The regulations put in place are exceptional," said junior Erin Bender, who identifies as non-binary and uses they/them pronouns. "They seemed inclusive and understanding of LGBTQIA+ students. Allowing transgender students to use their locker room instead of their assigned locker room is the bare minimum, but it is very comforting to see in public schools."
Moving forward, Bender hopes for small developments to the policies to be made in the future.
"The only main differences are having more options for gender-neutral restrooms and maybe having pronouns near [or next to] people's names," said Bender.
Aboutaleb, however, also wishes for a more careful effort from school staff not to out students.
"Ask your students what their pronouns and name they should use when talking to your family," said Aboutaleb. "I've only had one teacher do this, but it's extremely important [and] sometimes even a matter of safety."
The regulation also punishes students who 'out' or tell other administration or students about another person's gender identity, sexual orientation, transition status, etc. without their permission, purposely misgenders or 'deadnames,' meaning to use someone's name they don't use anymore after transition and provides schools resources for staff to learn about gender inclusivity. 
For students like Aboutaleb, these policies change the way they interact with their gender identity in WS more positively than anywhere else.
"Being able to be me freely at school gives me an environment I don't really have at home. This was like the first time I was called by name regularly, not just when I'm alone with my friends or during online school," said Aboutaleb. "It makes me feel accepted and seen, and it sounds kind of dumb, but it's one of the best feelings. I think being called how you like in school is really helpful and great for trans[gender] and [gender non-comforming] kids."
Even if there's some difficulty with having to accommodate students who have previously not had any policies made for their protection, Bender still recalls positive experiences from the regulations.
"[In terms of] using the pronouns I use and seeing other people with similar situations are mostly, if not, always supported by staff," said Bender. "From my personal experience, I have had a couple of teachers give me the staff restroom to use because it is one of the only gender-neutral bathrooms in the whole school."
With more and more counties introducing policies protecting transgender youth and FCPS advocating on their website and social media for LGBTQIA+ interest groups, the future for transgender and gender non-conforming students has progressed beyond a single question on a first-day form.