Musical artists find comfort through song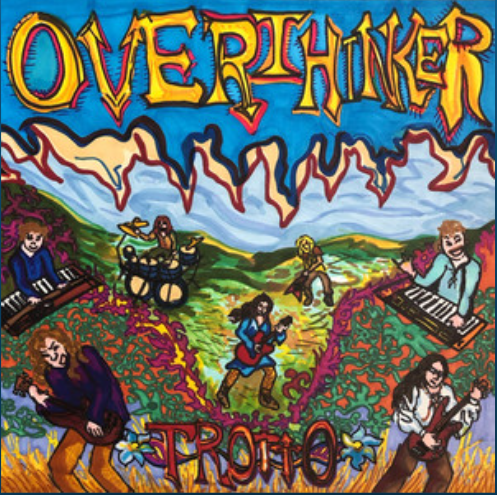 Musical artists seem to live among the famous, but unbeknownst to many is that they walk among the halls of this school. Moreover, these talented individuals find comfort in their creative processes. 
One would be senior Donald Glander and his band Overthinker, who have recently released their self-published debut album.
"Usually the way we do stuff is [when] someone shows up, they've got a riff and then you have the different parts… we all [work on] parts," shared Glander.
Musical artists at our school also find pride in sharing their accomplishments, with Glander citing an unreleased song, "Dragon Slayer," and their new EP, "The Feast of Fools/Trotto." Besides songs and records, these artists connect to the vivid and precise lyrics they create.
Additionally, Songwriting Club is one of the many music programs at our school that provides a creative outlet for students to create music and songs. Starting this year, after school on Wednesdays, in the choir room, this club has taken an active role in providing all students interested in songwriting with the proper knowledge and tools to do so. One student who attends this club has started constructing her own music, helping her overcome multiple hardships in her life.
"Writing music helped the big issues in my life like friendship issues or just normal teen angst. It felt like I had some kind of control over everything I didn't. It makes you truly process what happened and come to terms with it," said sophomore Emily Kalata, a self-proclaimed "emo-pop" singer-songwriter. 
Kalata wishes the school's musical activities could foster her interest more.
"I think our school programs are pretty alright, [but] I do wish there was more emphasis on music and arts because it's truly an amazing thing to learn with passionate teachers and deserves recognition!" said Kalata.
She also shared a line she has written, one of her proudest songwriting accomplishments.
"Villainizing was never my intention/but if the shoe fits maybe you should question," cited Kalata.
Though there are many difficulties and conflicts in life, students like Kalata can still find solace in song.
"Writing music also helps me understand how I really [feel] because you have to be specific when writing," expressed Kalata, "it makes you truly process what happened and come to terms with it."