Spartans serve their country with pride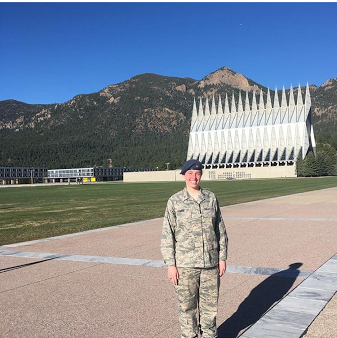 Caroline Wittich, Page One Editor
May 31, 2017
Hang on for a minute...we're trying to find some more stories you might like.
There are several WS alumni represented in the military, involved in solving global issues, in their own unique way, that still persist in the world today.
Our school feeds student graduates into a broad range of occupations, including the military, which is commonly seen as the most honorary of them all according to those who value and support the Armed Forces.
We have several WS alumni who have found their way, one way or another, into the military. Although WS offers different clubs and programs like JROTC to spark interest in students and offer for a taste of what the military is like, WS students who are now in the military admit that there is only so much high school can teach about something as intense and demanding as the military.
"Being in high school will pretty much teach you nothing about being in the military except for being resilient," said Emily D'Amato, senior at The United States Air Force Academy (USAFA).
Spartan alumni currently serving in the military are all over the world right now, remaining dutiful towards their tasks at hand. This includes: the Middle East, Colorado Springs (soon to be England), and Virginia, among others.
With being stationed in various places, come various jobs within the military. Some jobs are directly impacting global and domestic affairs like combat on the 'front line'; while other jobs are indirect, like cyber warfare or mechanical engineers – all for the advancement of safety for the United States.
WS alum, James Montavon, is a proud US Marine who is currently serving our country overseas.
"I love my job when it comes to actually leading my squad, taking care of my men, [and] taking the fight to the enemy," said Montavon.
Being in the military, no matter what rank, is committing to sacrifice everything in order for people like you and I to have opportunities to attend WS and go on to make an impact in our world.
These former WS students who are now dutifully serving us and our country have taken their opportunities opened up by resources here to pursue a career in the military.
"The Career Center helped me take my ASVAB and got me in touch with recruiters," said Montavon.
The military is a perfect example of a non-traditional post high school option available, one that will make a significant impact in our country and world. With that, it also builds incredible character that arguably no other field of work does.
"There are days when I love it and days when I hate it. I definitely don't regret joining, it's made me who I am," said Montavon.