New mental health program kicks off
Student and staff join hands to make all Spartans feel at home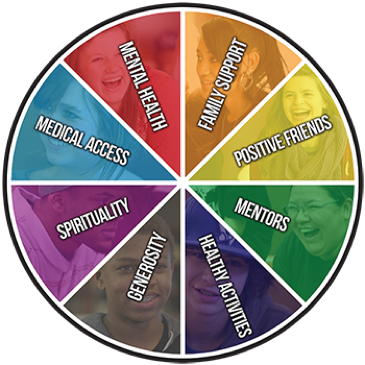 Helen Heaton, Oracle Editor
November 14, 2018
Hang on for a minute...we're trying to find some more stories you might like.
High school isn't easy. On top of schoolwork and extracurriculars, many students struggle with stress and mental health concerns. However, a new resource is available for those in need.
WS, following McLean High School, is the second school in the area to introduce Sources of Strength (SOS), a program that trains student leaders to support the mental and emotional health of their peers.
On the surface, SOS aims to prevent suicide, but its goal is broader: to foster supportiveness and interconnectedness within the community.
"Overall, it's something that can bring the school together," said counselor Daphne Vaccarello. She began researching SOS over a year ago when Director of Student Services Malicia Braxton brought it to her attention. After receiving advice from McLean, Vaccarello began to plan for SOS's implementation at WS.
This included two crucial steps: enlisting staff members to assist and enlisting the student leaders themselves.
Students were nominated by teachers who noticed that they had leadership roles within different peer groups. Vaccarello didn't want, for example, only seniors who played sports to take part. Instead, she wanted to ensure there was an SOS participant in as many groups within the school as possible; that way every Spartan has someone to turn to and SOS can seamlessly integrate into the community.
After being nominated, peer leaders attended a full-day training session where they learned the tools and techniques of SOS. One of the principle concepts of SOS is a wheel depicting the different sources of strength in people's lives, including positive friends, healthy activities, and generosity. Each segment of the wheel provides a person with valuable aid in maintaining mental and emotional well-being.
At the training session, peer leaders learned to assess their own sources of strength and to relate them to others; the hope is that, eventually, struggling Spartans will be able to turn to trusted classmates if they need support.
"I know it's always hard to talk to an adult about something going on in your life, and it's cool to see how we'd be helping each other out instead of getting an adult to help us out," said junior and SOS member Alyssa Maryanopolis.
Maryanopolis has already found her SOS training taking effect; recently, she counseled a friend through spiritual and relationship issues.
Yet while SOS is making an impact, it's just getting started. The organization recently introduced itself to the school with a week of kickoff events. Each day of the week had a different theme, and during lunch students could approach an SOS table and participate in various activities.
"It's fantastic," Vaccarello said. "We've just had so many students come up; the response has been so positive."