Peer tutors present at SSWCA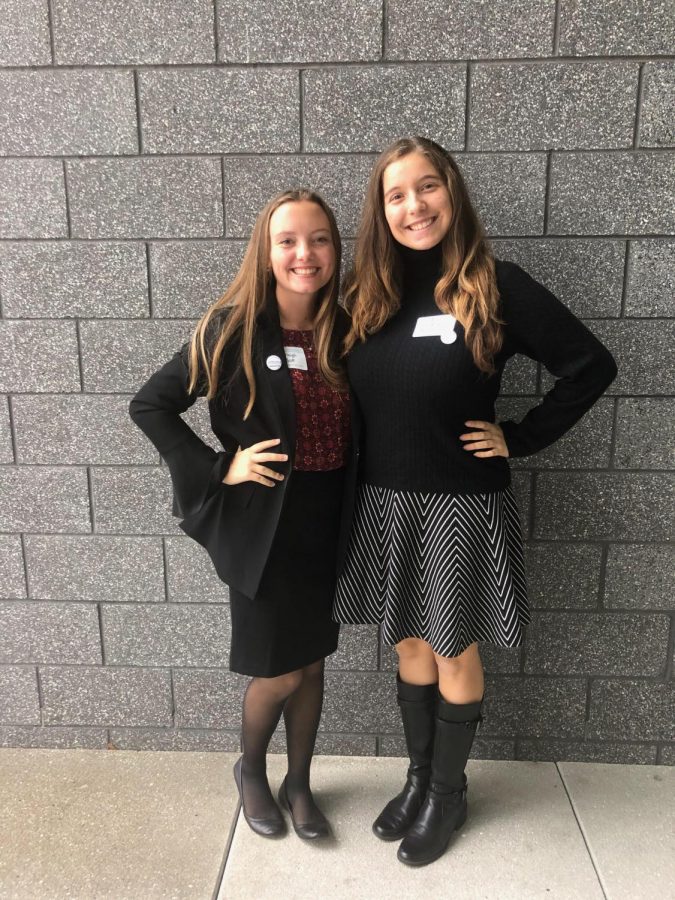 Michael Perlak, News Editor
November 29, 2018
Most students know about our school's peer tutoring program, but what they may not know is that hundreds of other high schools across the country also have similar programs.
And such a place exists where all of these peer-education-oriented groups can meet to discuss a variety of tutoring-related issues, covering everything from the best tutoring techniques to the ways tutoring centers must change to adapt to the times.
It's called the Secondary Schools Writing Centers Association (SSWCA) conference and its purpose is to "build community among, promote advocacy for, and support development of secondary school writing centers," according to its website, sswca.org.
The conference occurs annually and was most recently held at George Mason University on November 9 and 10. Our peer tutoring center, ever dedicated to education and improvement, attended the event with the contribution of several presentations, given both by peer tutors and by Jenny Goransson, English teacher and Peer Tutoring Director.
Seniors Arleigh Stiff and Anna Bustamante presented on the WS Writing Center went through a few years ago to become the multi-subject tutoring program we know today.
This was Stiff's third year attending SSWCA, but her first year presenting, and it turned out to be  a great success.
"It went really well! Almost 30 people attended and we received a lot of great feedback. I thought the conference as a whole went just as well as last year, but it was definitely more exciting," said Stiff. "The past two years I've been it has just been a capital area conference, but this year it was national. I had the opportunity to meet tutors from all over the US, even from places like Texas and California."
Another pair of presenters was Allison Burbach and Maggie Neumeyer, both seniors, who presented on the topic of how tutoring centers interact with school administrations. Burbach and Neumeyer first presented at SSWCA last year, and used their past experience to craft this year's lecture.
"We were really prepared, and we were excited about our presentation," said Burbach. "Last year we presented on how to ask questions in a tutoring session, and that was really popular, we had a lot of people."
The benefits of the SSWCA are many for peer tutors at WS. This year, the peer tutoring students came away from the conference with new advertising and outreach ideas that can be used to help the program reach more students.
For instance, Neumeyer attended one particularly entertaining presentation which gave a few helpful tips on visual advertising that could brighten up the halls of WS and draw attention to peer tutoring, showing the true diversity of topics discussed at SSWCA.
"We went to one presentation that was about advertising and they spent like 20 minutes talking about posters and colors," said Neumeyer. "It's just a fun time!"