Exciting new classes bring students opportunities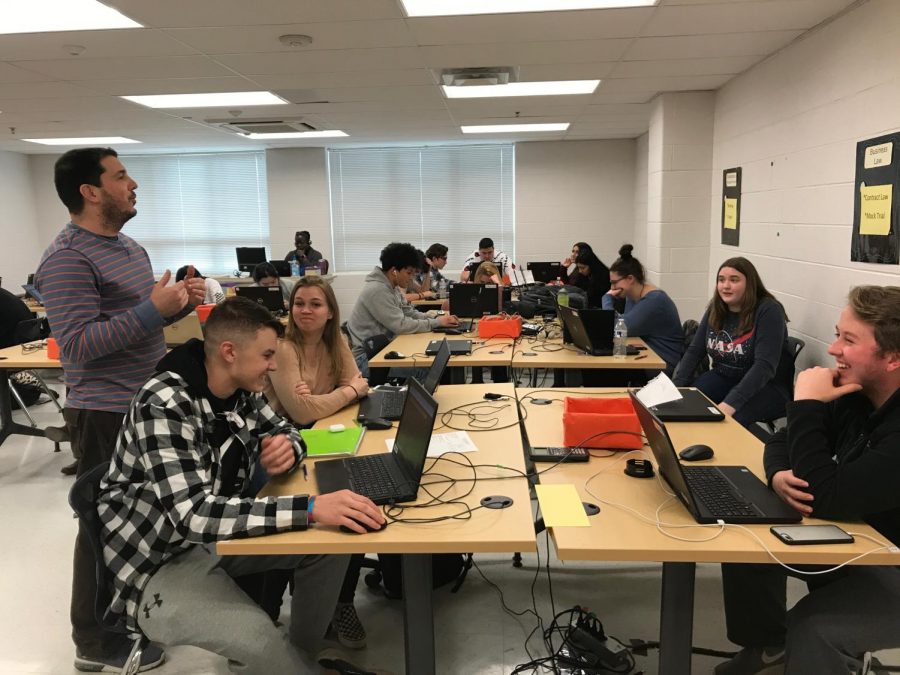 Shafuq Naseem, Oracle Editor
February 19, 2019
With course selection right around the corner, new courses are being introduced that students will be able to take next school year.
Many students dream of making their TV debut, and with the new Broadcast Journalism course, students will be producing a weekly news show for WS. Not only will they be reporting on the hard-hitting news stories at WS, but they will be learning about the efforts that go into broadcast journalism beyond what is displayed on television. There are no prerequisite courses for Broadcast journalism, and students with a background in drama or technology may find their skills being implemented.
"The class will teach on-air broadcasting skills but will also include how to write and interview for broadcast journalism, journalistic ethics, how to use video and sound equipment and edit footage using Adobe Premier Pro, to produce a complete news show," said journalism teacher Jennifer Beach.
With an abundance of students ticking the boxes on their course selection sheets for multiple AP courses, stress is an inevitable feeling. In order to combat the pressure, students may decide to take the new yoga course being offered. Yoga has been proven to have several benefits, such as helping with stress reduction and anxiety management. In this new course, students can learn yoga postures and exercises tailored to their individual needs in order to develop strength and flexibility.
"Yoga increases productivity, motivation, and work performance and helps create positive thinking patterns, improved decision making, creativity, confidence, memory, focus, mental alertness, clarity and concentration," said Health and Physical Education chair Jennifer Davies. "[It also] improves and increases flexibility, physical strength, stamina, energy and breathing."
Entrepreneurship is also a new course being offered for students interested in the marketing field.
"I believe it's a good thing. Giving students more opportunities helps them decide what they would like to follow in life," said Marketing teacher Patrick Lucas.
With the rise of numerous political and social activism, WS is introducing a course called Combating Intolerence where students are able to express their beliefs in a constructive form. This course will be designed in a seminar form, so students will be able to debate and learn about new perspectives.
"The class is designed to create an open forum for kids to speak their minds on what they perceive as major social issues that not only they go through, but their peers and the environment breeds these days," said Jason Eldridge who will be teaching the course. " I want all walks of life so we can get all different perspectives."