Ryan McElveen in the race for chairman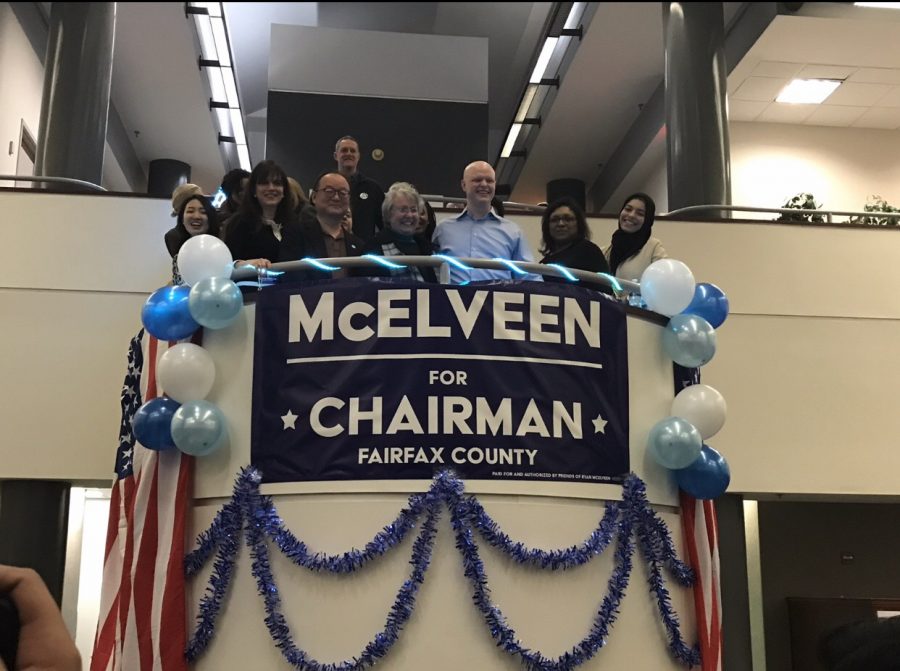 Shafuq Naseem, Oracle Editor
March 25, 2019
Member-At-Large Ryan McElveen is now one of four candidates running for chairman of the Board of Supervisors. Current chairman Sharon Bulova, who announced she will not be running for reelection.
McElveen has served on the School Board for the past eight years, representing all 1.15 million Fairfax County residents, and after his election in 2011, he became the youngest member on the school board. He has used his position to bring attention to numerous concerns in Fairfax County including sexual misconduct, human trafficking, the prevention of gun violence, and LGBTQ protections. He hopes to continue addressing such issues and more that impact the county if he is elected.
"We've seen a growing divide between the haves and have-nots in Fairfax County," said McElveen. "I hope to bridge that divide with several initiatives, including promoting universal pre-kindergarten, implementing internet access for all, and developing job training and apprenticeship programs to ensure that all of our students and community members are prepared for the jobs of the future."
McElveen is a lifelong resident of Fairfax County who attended George C. Marshall High School where he was class president and graduated with an IB Diploma.
"To be honest, there is nothing better than serving as a School Board member in Fairfax County and overseeing a system of the best students and educators in the country," said McElveen.
All the candidates align with the Democratic party, as no Republicans have announced their candidacy, which makes this election even more crucial to follow. The filing deadline for candidates was on March 11th, where those running in the election were required to file their candidacy to the Fairfax Democratic Committee. The other candidates for chairman include Alicia Plerhoples, Tim Chapman, and Jeff McKay.
Known among students for his social media presence, McElveen has accumulated the support of thousands for his campaign. However, many people do not know about his efforts outside of his social media persona. First, he is the only candidate to support the Green New Deal. This initiative emphasizes that climate change is not only a national issue, but a state and local matter as well.  
"Even as our national leaders ignore the impacts of climate change, we must do what we can at the local level to prepare for these realities, and we must embrace sustainability in all our building and development," said McElveen in his endorsement video for the Green New Deal.
Secondly, McElveen is the only candidate to promote the Fairfax for All pledge which would end the county's voluntary collaboration with Immigration and Customs Enforcement (ICE). The Fairfax for All pledge would prevent police officers from searching or requesting biometric data without cause, limit ICE agents' access to county facilities, require that ICE agents clearly identify themselves, and require the release of data that allows the public to hold county law enforcement accountable to these policies.
Ultimately, McElveen has many ideas about how to improve Fairfax County, making his campaign goals align with education, innovation, and opportunity for all.
"I believe in servant leadership, and I hope to take that mindset to advocate on behalf of all Fairfax County citizens as the next chairman," said McElveen.