Buddies Club opens new birthday store… on wheels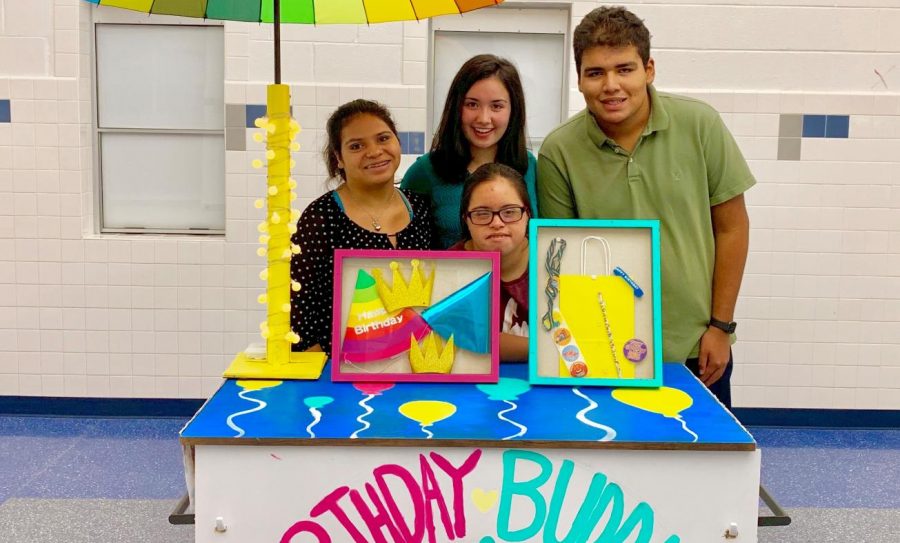 Corbin Lathrop, Sports Editor
October 7, 2019
A new way to wish friends a happy birthday is coming to WS this school year. On October 22nd, the Birthday Buddies store-on-wheels, will open for business, giving students the opportunity to purchase gifts in the cafeteria to be delivered to classmates on their birthdays.
The Birthday Buddies cart will be operated by members of the Low Incidence Program at WS and is the brainchild of senior Kayla Rothstein. She had the idea for the store and decided to implement the program this year after several years of being a member of the Buddies Club, a student-run after-school club at WS.
"Since my freshman year, I have had the pleasure of getting to know the students in the special education classes through Buddies Club and I have been hanging out with them during lunches and learning seminars. However, besides Buddies Club events once a month, the students in these classes rarely have opportunities to interact with the rest of the school, and when they do, it's typically with the same group of people. The Birthday Buddies store-on-wheels will fix this problem," Rothstein said.
The Birthday Buddies store-on-wheels will not only allow students of the Low Incidence Program to meet new students, but it will also help teach them valuable life skills that will translate to the workforce.
"The goal of this store is to enhance the special education students' communication and money-handling skills, as well as encourage interactions with the rest of the students," Rothstein said. "I hope that by talking to their peers during lunch, they will feel included in the WS  community and concurrently the general population at our school will become more inclusive and embrace the idea of new friendships with students that are not typically in their classes."
Students can find the rainbow colored store-on-wheels in the front of the cafeteria during lunch on the first orange day of each week. Students should make their purchases by the orange day lunch before the recipient's birthday.
All of the items sold from the cart are reasonably priced, with the gifts ranging from two to five dollars. The store's basic birthday package includes a card, pencils, and stickers, although students can add a hat, crown, button, medal or bracelet for a dollar more.
On top of managing the store, students from the Low Incidence Program will assemble all the gifts and deliver them to the recipients on the day of their birthday. Birthdays that occur over a weekend or a holiday break will be delivered on the last day before the break or the first day back at school.
Rothstein has high praise for the program and specifically for the students who will be running the store. "The students running this store are amazing and I cannot wait for the rest of our school to see that too."