Balancing two sports at once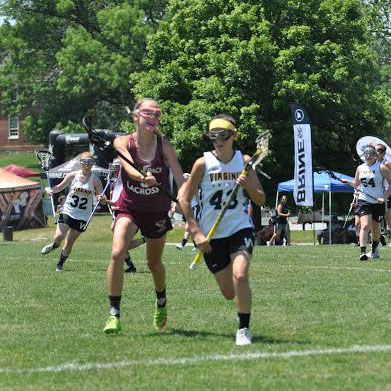 Noelle Ha Oracle, Staff Writer
December 13, 2016
Hang on for a minute...we're trying to find some more stories you might like.
Most students complain about juggling academics and sports but there's some students who have school as well as two or more sports.
Having seven hours of school and two hours of practice, plus another two hours of practice for another sport makes time management difficult.
"I enjoy being active and busy, but having practice every day after school makes it hard having time for homework, so I try to do it during lunch," said freshman Alyssa Maryanopolis, varsity field hockey player and lacrosse player.
Being an athlete is not only physically exhausting but also mentally when a student athlete. Student athletes live two lives, one being a full time student and another being a dedicated athlete.
High school helps prepare teenagers for many things such as managing time. Each class will usually give 30 minutes to an hour or two, sometimes even more, worth of homework to do after having to learn for seven long hours. In addition to seven hours of school and three hours of homework you also have to add in eight hours of sleep and at least give yourself two hours to eat.
"Playing two sports most definitely makes it harder for me to manage my time, but having influencers like Coach Nham really helps motivate me to push through and work hard," said junior Eden Moges, JV field hockey player and title boxer.
School is obviously known to cause plentiful amounts of stress and that's why students choose to play sports in order to destress. Sports and exercise in general have been proven to help people relieve stress.
"My life and schedule would be easier if I didn't play three sports, but at the same time I would be stressed and worried because I would have so much free time," said senior Nick Khoeler, bowler, basketball player and varsity tennis player.
Having to take four hours out of your already busy day is a big commitment.
Only the best of the best people can be able to take on this difficult task of being a successful student and athlete. Along with being a student athlete is the relief of being able to look back on all your hard work and accomplishments and say, "I made it."
"Even though I have to stay up longer to do homework since I play on two soccer teams, it's worth it because I'm playing the sport that I love. Plus, staying up is worth it because it helps my grades," said sophomore Daniel Ponce-Martinez, JV boys soccer player and member of SYA.