Keast's soccer career sails away to Annapolis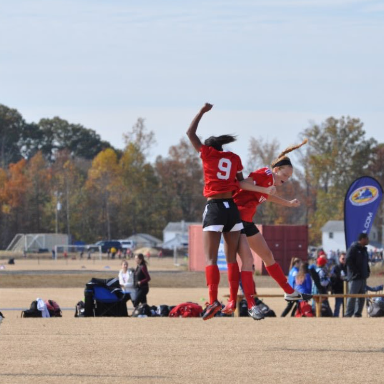 Lisi Bradshaw, Scoop Editor
December 13, 2016
Hang on for a minute...we're trying to find some more stories you might like.
As the school year begins, senior Spartans must start to think about their future. For some, the stress over applications can be made even greater through the stress of not only finding a college, but committing to play a sport at that university.
One Spartan already has all that figured out. With her outstanding athletic ability in not only one but two sports, soccer and track, it is no surprise to WS that senior Emily Keast has committed to play division one soccer, the highest college level, at the United States Naval Academy.
"I've always wanted to play soccer in college and I've always wanted to go division one," said senior Emily Keast.
Unlike many seniors, the soccer player's application process began at the end of last year. Due to the intensified process of service academies applications, combined with the added effort of review of her soccer skills, Keast is just now finalizing her commitment to the Naval Academy.
Keast's dedication to her sport certainly has paid off.
"She's worked really hard all four years and I'm so proud of her for how much she's put into balancing her acxzrecademics and athletics," said senior Sarah Evans.
Although a service academy had not previously been in the picture, that decision changed after the Naval Academy approached her at a soccer tournament through her club team in California. After their initial encounter, Keast toured the Academy and decided that it was, in fact, the school for her.
The commitment to attend the Naval Academy for soccer may surprise some due to the fact that Keast has participated in the West Springfield Track team all throughout high school, rather than playing soccer. However, Keast has continued to play club soccer through her high school years, having two to three practices a week with games on weekends. Despite committing to play soccer for the Naval Academy, Emily Keast was also recruited for track by a letter sent from the Academy to the high school. This was little more than an accolade for the athlete, however, as the letter came after her commit for soccer.
"I focus more on [soccer] cause I've known ever since I was little that that's what I've wanted to do" says Emily Keast.
A commitment to a service academy is no small task. Along with the normal application, similar to other colleges containing information about the individual and their extracurricular activities plus a few essays, applicants must be nominated by one of their state senators or the congressman for their district in order to apply. The senators and congressmen each have a limited amount of nominations available, and nominations must be applied for with a form very similar to a college application. In addition to these applications, applicants must pass a physical fitness test as a baseline for the Academy's training, and must also pass a health evaluation.
"I think that the extra work really forces you to choose if you want to commit yourself to attending a service academy" said senior Kyle Lipton, applicant to the Coast Guard Academy.