Summer training prepares athletes for Fall sports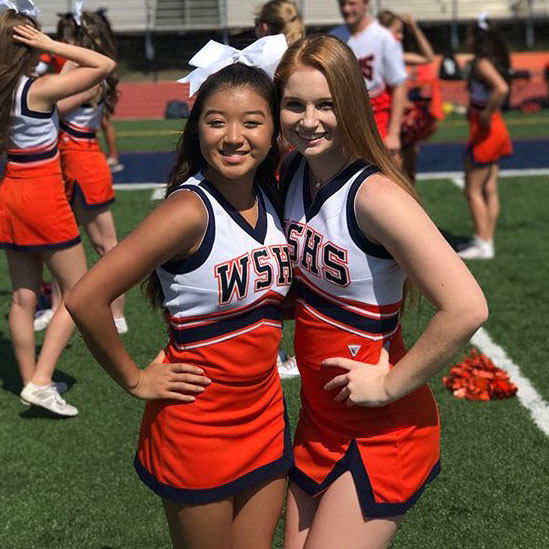 Dina Tidd, Business Assistant
November 28, 2017
The excitement of school sports is starting again at WS. Fall sports have just begun, but practices started during the summer for student athletes. Practicing during the summer allows for the students to prepare for their games. Many of the athletes have different opinions because of their experiences with their summer schedules being changed due to practice.
Sophomore Varsity cheerleader Rachel Nguyen planned to go to California and Las Vegas with her family to attend a wedding. Her vacation and practice coincided, causing her to miss several important practices with her team.
"I missed twenty-four hours of practice. I missed learning new stunts and our entire routine, but when I got back I hopped right back in and caught up quickly," said Nguyen.
Although it affected her plans, it benefitted her because her competitions were approaching.
"We definitely needed [practice] because our competitions are coming up really soon," said Nguyen.
Other athletes enjoyed having practice during the summer. Playing school sports takes a lot of dedication because athletes have to practice during the summer and even after school, but practice will greatly help the team during a game or competition. Sophomore Ulrich Tiago, JV football player, believes that practice during the summer really helps the team.
"All of the other sports start during August and it helps [us] organize positions and players," said Tiago.
Not only does practice help build a competitive team, it also helps the players form a strong bond together as they are trying their best at every competition to win.
"I like the idea of summer practices because it allows athletes to get a head start on training before the true season begins," said sophomore Amy Herrema, who runs track.Even though athletes had practice interfere with their summer plans, many saw this as an opportunity to make the team better and form a closer bond.
Freshman cheerleader Yadhira Gonzalez enjoyed having practice during the summer because she feels dedicated to the sport, and she feels that she was staying focused about the sport even during the summer.
"If you're going to be dedicated to [sports] you need to make sure that nothing gets in the way of that because it is a lot of dedication and you need to be there for your team," said Gonzales.