It's bowl game season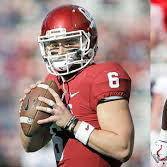 As the year comes to an end, colleges prepare their teams for the annual bowl games. The bowl games are postseason matches played by college teams, primarily in the NCAA Division 1 Football Bowl Subdivision (FBS).
Students at WS are interested in games such as the College Football Playoff National Champions, which is a bowl game played to determine the champions of the NCAA Division 1 for the season. The finals will be the winner of the Rose Bowl versus the Winner of the Allstate Sugar Bowl to determine the best college football team.
The Rose Bowl will feature the number two Oklahoma Sooners versus the number three Georgia Bulldogs. The Allstate Sugar Bowl will have the number one team, the Clemson Tigers versus the number four Alabama Crimson Tide.
"The finals is what I'm most excited for. Finding out who would win the National Championship and prove they are the best," said Junior Tyrek Asante. "It will be the best against the best and an exciting match to watch."
While some students such as Asante are excited for the finals, Sophomore Gavin Gumpf is most excited for the matchup between the Clemson Tigers and the Miami Hurricanes.
"Both are good teams," said Gumpf. "Both teams only have one loss and it will be interesting to see who will come out on top."
Miami had their first loss of the season against underdogs, the Pittsburgh Panthers, and despite coming into their matchup after a tough loss, they have the ability to take down the number one team—Clemson.
While not everyone enjoys college football, it is definitely different from the NFL and it's a much different environment than professional play.
"[College Football] looks more real and more entertaining than the NFL," said Asante.