XC takes a run up to Rochester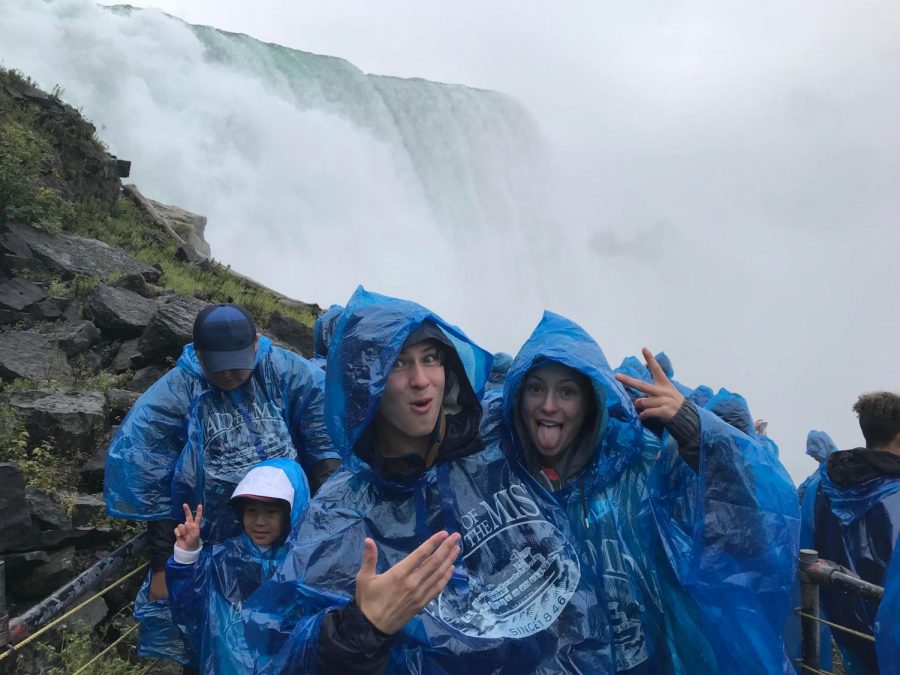 Ryan Brewer, Managing Editor
November 16, 2018
While most students were preparing for Homecoming, the WS Cross Country team took a trip up to Rochester, New York to compete in the McQuaid Invitational. This is not the first time they have been to McQuaid, however, this is the first time that it has conflicted with Homecoming.
"It was a difficult decision to decide whether I wanted to attend to homecoming, or the meet. I went back and forth on it a couple of times but ultimately decided on going to the race", said senior Matthew Foote.
For some runners the choice was clear from the beginning and required little thought.
"McQuaid is a really fast course and racing opportunity and I have already been to homecoming three times now," said senior Casey Yenyo.
Those who decided to participate in the event not only missed the dance, but also all other homecoming festivities. This was disappointing for many of the runners.
"I was a little bit sad that we couldn't go to the football game or the parade because to me those are more fun than the actual dance," said junior Amy Herrema.
Although they missed the Homecoming festivities their dedication payed off. The woman's team placed third overall in the event.
"The best part of McQuaid was that we finished third as a team, which was really exciting because we beat a couple of nationally ranked teams," said Herrema.
Because of their dedication to the program the teams coach decided to take them to Niagara Falls as reparations for missing homecoming.
"Niagara Falls was a once in a life time opportunity, and its something that I will remember for the rest of my life," said Foote.
The trip to Niagara Falls was a major indictment for some of the runners trying to decide whether they wanted to go or not.
"I was really excited for the opportunity to compete at McQuaid, but the trip to Niagara falls helped make the final decision for me", said sophomore Sean Stuck.
Even though the athletes had to miss homecoming many believed it was worth it.
"I just love cross country, and away meets are always fun", said Herrema.