Cross Country: coming down the home stretch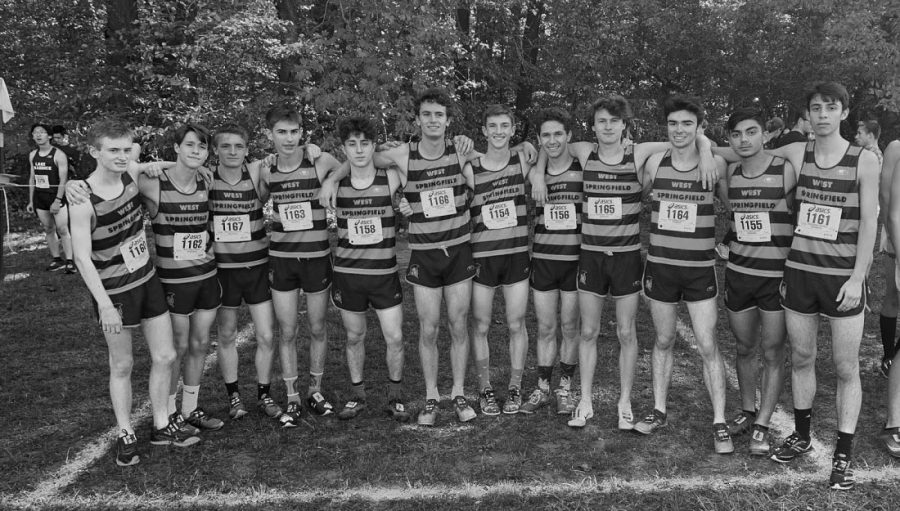 Sean Stuck, Entertainment Editor
November 13, 2019
After cruising through the regular season, the cross country team turns their sights to the state championship, which they hope to win after narrowly losing by six points to W.T. Woodson last year.
Cross Country has won five out of their last six meets going into the postseason and hopes to continue the good luck. 
"This season has definitely been memorable,"  said freshman John O'Donnell 
After weeks of intense workouts, long distance runs, and battling brutal weather conditions, the team has certainly bonded.
"It's great to see all the guys around me improve and reach their full potential. As the season begins to wind down and we prepare for postseason, it's nice to see that the team's effort is finally starting to payoff," said freshman O'Donnell, who recently cracked the varsity roster. 
"The team as a whole has had a lot of success throughout the course of the season. And now, as we enter the back end of it, we'll start to prepare for a chance to compete for the state title." 
The seniors, on the other hand, have a different approach to the season winding down for the last time.
"We have some good steam going into the post season coming off [the] varsity wins at Glory Days and Third Battle [Invitationals] despite having multiple runners be either unavailable or sick during those races." said senior Jake Adams after being asked about the depth of the team.
"I have made so many friends and I wish it did not end so soon"- Chris Lozono