Ice Hockey: new faces in new places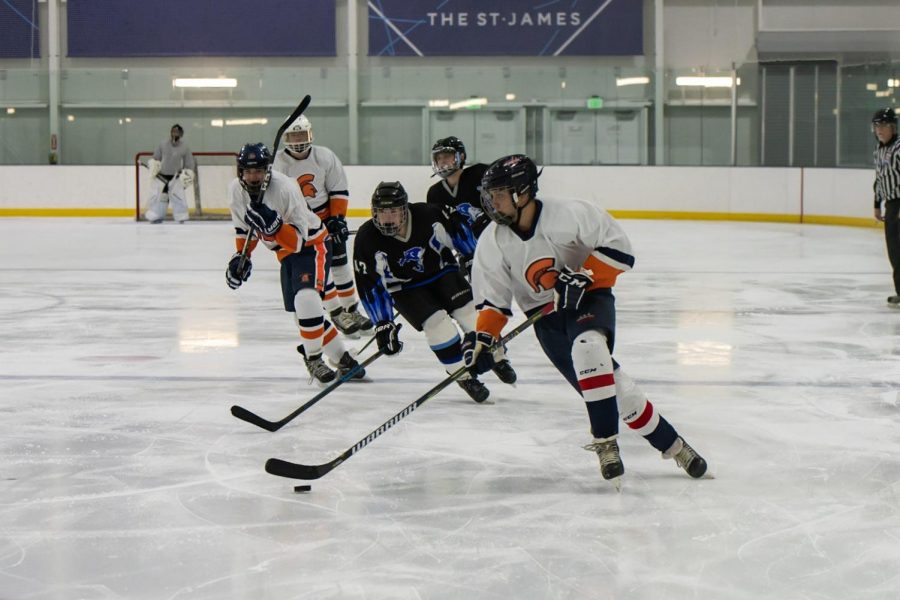 Corbin Lathrop, Sports Editor
December 16, 2019
When the 2019 Senior class skated off the ice for the final time last season, it marked the end of a transcendent era for WS Varsity Ice Hockey. After several seasons of cellar-dwelling following the program's entrance into the Capital Scholastic Hockey League (CSHL) in 2015, the Spartans finally had a breakthrough campaign last season, thanks in large part to the aforementioned Seniors who made up 60% of the roster. 
Hockey finished first in the CSHL's "South" division last season and set the program record for wins, earning them a spot in the CSHL semifinals. However, the 2019 class had done something arguably more important than winning, they had turned hockey games into a popular attraction at WS. Games often drew large, impassioned student-sections despite being played in the late hours of the night at rinks thirty or more minutes away. Now, the program looks to build upon their success in front of their newfound fan base, and they get to do it at The St. James, the brand new sports complex in Springfield that houses two state-of-the-art hockey rinks.
The rebuilding efforts got off to a rough start in their opener against Lake Braddock/Park View, as they suffered a 6-1 defeat, but since then they have gone 2-1 including a dominating 11-3 win over Centreville/Fairfax on November 1st. The team is gelling, and the young core of players is really starting to come together.
"We've spent these first few games trying to find our footing after losing so many important players from last year," said Junior Andrew Garver. "We took a huge loss to Braddock that really worried some of us about the future of the group, but these past few games have completely restored everyone's confidence. We're really starting to act as a unit, which is a great indicator that we've finally figured out our roles on the team." 
 The Spartans will play seven of their ten games at The St. James this season, located less than fifteen minutes from West Springfield. The new venue provides ample seating, includes a restaurant for fans to dine at before or after the games, and is the home of most of the CSHL's games this season. As for the crowds, the ease of access that the new rinks provide has the student-section as lively as ever.
"The atmosphere during the games at The St. James is electric, it's like the fourth quarter of the Super Bowl," said Junior Matt Zimmerman, a devoted follower of the program. "The games are so much easier to get to than last season, and it has really improved the turnouts. The Spartans are the best thing to ever happen to that rink!"
After a couple weeks off to end November, the Spartans return to the ice on December 6th to kick off the back-half of their 2019-20 season.