Big Ten announces official return of fall football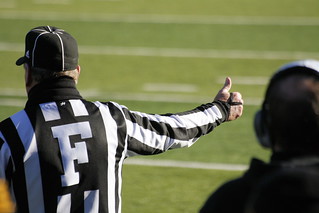 The Big Ten Athletic Conference announced on September 16th its intent to resume the 2020-2021 fall football season. The Big Ten Council of President's and Chancellor's unanimous vote to resume play reverses the conference's previous decision to postpone the fall season entirely. The conference cited advancements in rapid testing and other COVID-19 protocols as the basis of their final decision.
"From the onset of the pandemic, our highest priority has been the health and the safety of our students.  The new medical protocols and standards put into place by the Big Ten Return To Competition Task Force were pivotal in the decision to move forward with sports in the conference," said Morton Schapiro, Chair of the Big Ten Council of Presidents and Chancellors, as reported in a Big Ten press release.
The Big Ten season will now consist of eight regular season games, spanning over the course of  eight consecutive weeks. Regular season play will begin the weekend of October 24th and subsequently conclude with the Big Ten championship game, allowing for possible participation in the College Football Playoff.
 The Conference has outlined a number of measures intended to prevent the spread of COVID-19.  
"Developing consistent medical protocols and testing procedures for the health and safety of our student-athletes and our athletic programs is critical," said Big Ten Conference Commissioner Kevin Warren in a conference press release.
To begin, daily testing will be administered to all student-athletes. Those who test positive for the virus will be required to sit out for 21 days.  Additionally, according to the Big Ten, if 5% of any team tests positive for COVID-19 or 7.5% of the school's population, play for that team will be suspended indefinitely for one week.  Due to concerns regarding the widespread and potentially fatal impacts of the virus, athletes will undergo extensive cardiac monitoring as well. 
Despite the apparent abnormalities surrounding the 2020-21 Big Ten football season, players, coaches, and fans alike, have expressed their genuine excitement for the return of fall football.  
"Over the past month, I could sense the anticipation from our players and coaches, and I'm thrilled on their behalf that they will have a chance to play a 2020 season. Stay positive. Test negative. Let's play football." said Michigan head coach Jim Harbaugh in a statement released by the University's athletic department.
As the angst for Big Ten football continues to grow, the question still looms whether or not this shortened season will move forward from start to finish without any interruption. Only time will tell.