Wave of injuries strikes athletic world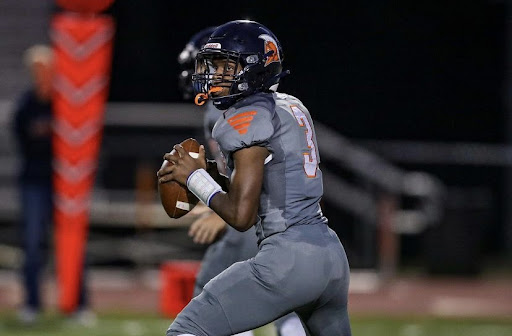 Injury rates in athletics have increased dramatically both in high school football and the athletic world at large.
The Spartan football team specifically has been wracked with injuries during the first half of its regular season, with four players out for the whole or majority of the remainder of the season. This wave of injuries has struck just as hard in professional sports, with injury rates in leagues like the MLB almost doubling compared to pre-COVID-19 seasons. Both of these worrying trends towards injuries can be credited to the same few factors.
To begin, fall sports have been riddled with injuries. The football team has been hit the hardest by this trend, with at least one player out for an injury in almost every game and scrimmage this season. Four players have sustained injuries that have taken them out for multiple weeks so far this season.
A prime example of this is Adrian Mejia, who sustained a serious fibula injury during the game against Washington Liberty. Mejia was the starting quarterback for the Spartan football team until his injury made him unfit to play, and he will likely be out until the postseason begins.
Another major loss for the Spartans is that of Carter Gaskins and Anthony Argueta, both of whom are out with major injuries. All three of these players are seniors and have had the final season of their high school career turned upside down by something out of their control. Countless more injuries have affected the team requiring other players to step up and fill the roles of injured players.
Manny Baskerville, who was previously the backup quarterback as well as playing a number of other positions on the field, has had to start as quarterback, a position he did not expect to fill until next year. So far he's continued to lead the team to a successful season.
High school teams across the county are struck by this surge in injuries, including the LBSS football program.
"Covid had an impact on injuries last spring for sure. In February we saw [four] shoulder injuries right off the bat. These kids missed significant game time. This is a direct result of no access to the weight room the 11 months prior to the winter season," explains Lake Braddock football coach Mike Dougherty. "We also had [two] ACL injuries that cost kids this fall season. These types of injuries can happen at any time. It just seemed like we had more this spring than normal."
Missing off-season conditioning and training can be a major factor in injury risk and schools that did have a more robust off-season training regime seemed to experience fewer injuries than schools that enacted more intense COVID-19 safety regulations on sports.
"We have seen no increase in injury rates, but we have seen an increase in the number of practices missed due to sickness. We have a well-attended off-season lifting and conditioning program that we believe helps us avoid some injury issues," said the Robinson football coach Scott Vossler.
Football and other sports can take a major toll on the body, so being in good condition is important to staying healthy. When athletes are unable to do this because of COVID-19, many issues can occur.
"We've seen a dramatic increase in lower extremity injuries, whether from sprained ankles to fractures, more than any other year I've been here," said Spartan athletic trainer Christopher Worrell. "The lack of strength training and consistent working out, and then being thrown directly into last season…your body is not ready for that yet."
School athletic programs are not the only leagues to be struck by this jump in injury rates. In fact ,this trend stays true all the way into pro sports. In the NFL, injury rates jumped dramatically in the 2020 regular season, from 338 in 2018 to 582 in 2020. This jump can be credited to the cancellation of the 2020 preseason and the lack of valuable conditioning and training time.
Overall, football programs as well as the athletic world at large have experienced a drastic increase in injuries. This jump again highlights the importance of out of season conditioning as well as proper training regimes. Athletics in general are a good way to have fun and to stay healthy, but it's important to stay safe while participating.