A new Valentines Day alternative: Galentines Day
Girls can celebrate with their friends on Valentines Day by eating waffles, or getting facials and manicures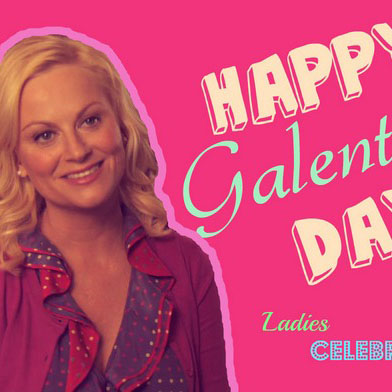 Molly Haynes, Oracle Staff Writer
February 12, 2018
Hang on for a minute...we're trying to find some more stories you might like.
February, the month filled with love and eager anticipation for what is to come, at least for some people. For others it's a reminder that they are single as a Pringle.
Valentine's Day, the staple of the month, is merely a holiday used by Hallmark to bring in more revenue. On any other day would you even think about spending more than $20 on a box of chocolates? Or buying a teddy bear that is way overpriced?
Galentine's day, however, is a wholesome holiday that has no ulterior motive other than to show your gal pals that you care about them.
"What's Galentine's day? It's only the best day of the year!" said Leslie Knope of Parks and Recreation.
Not only is Valentine's Day a "Hallmark holiday", it only caters towards a minority of the of the US population's younger generation. According to a study done by Refinery 29, 67% of individuals age 18-24 are lone wolves. There are more single people in our generation than there are people in romantic relationships.
Although generally this is good news for us single folk and gives us hope of one day being swept off our feet, on Valentine's Day it is simply a depressing statistic.
Galentine's Day focuses on showing appreciation for your girl-friends. Some traditional, but not required, rituals involve eating waffles, doing facials and manicures, watching comedies, and just loving your gals. Although all of these activities can be done on any day of the year, it's nice to have an entire day dedicated to forming closer bonds with your friends.
Galentine's day actually originated on the TV show Parks and Recreation in 2010. Proving that not only are the Galentine's Day rituals better, but the origin is better as well. Since its creation the holiday has really taken off and made it into mainstream media. You can now buy cards and decorations specifically for the holiday.
If you want to show love to your friends, but also want to participate in all of the festivities of Valentine's Day you are in luck.
Galentine's day falls on February 13, leaving February 14 open for a number of Valentine's traditions which include, but are not limited to eating at a crowded restaurant, paying an obscene amount of money for chocolates, and general disappointment.
Whichever holiday you chose to participate in (or ignore the existence of) keep in mind that it's most important to love and cherish yourself.