Black History Month's significance needs to be acknowledged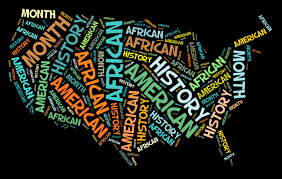 As February arrives, so does Black History Month (BHM), a time nationally dedicated to recognizing the achievements of Black Americans. In West Springfield, BHM is an important month to allow for the significance they had on American history to truly be heard and amplified to the community, and for Black students to be given a platform to show their pride for their culture.
For Black households in America, BHM can be a time for reflection on their history and long-standing progress in America from slave ships to holding high positions of admiration throughout the country.
"Black History month for me means taking the time to educate ourselves on the Black experience in America and celebrate Black history," said junior Bezawit Zike.
For others, BHM could also be a time to celebrate African American culture and achievements.
"Black History Month is appreciating and acknowledging Black culture and the incredible things Black people have done in the past and will continue to do in the future," said junior Hiyawit Mezmur.
American history, as a whole, is a mix of different cultures and backgrounds coming together to form a unified country. The celebration of BHM does not only encourage that said unity among students but also recognizes the diversity in the American experience.
Knowing this, people believe the WS community should contribute what it can towards making BHM a visibly acknowledged and appreciated month.
"Although we should always be educated on Black history, this month really gives us the time to really hone in on it as an entire country," said Zike, "It's also important to celebrate underappreciated achievements of African Americans and how much we contributed to our country."
Despite this need, some students believe WS isn't doing enough during this current climate to do the month justice.
"Last year during the entire month of February, [W]est Springfield recognized the accomplishments of black [people] who have made their mark everyday through the morning announcements and [W]est Springfield hosted the annual Black History Month assembly [and] it was a beautiful experience that high schoolers were able to witness", said Mezmur, "This year, due to the pandemic the school did not do much to educate students about Black History Month and I do believe something could've been done to continue educating [students] and addressing the importance of [the month]".
Acknowledging this history could not only allow for the celebration of the progress of Black America but could also be a "reminder to really be proud of something we were taught to be ashamed of," for some Black students, as ABC News puts it.
As prejudice still prevails across the country and world, students like Mezmur believe that it's more important than ever to have a time made for a focus on American history outside of the standard curriculum, and as a whole, and use this time to appreciate an often downplayed culture in America.
"Black/African American history has such a huge impact on the world, and it should be valued; the whole world, especially America, should recognize the significance of it," said Mezmur. "We, the Black youth, should also be extremely proud of the contributions our ancestors and forefathers have made before us."