It's a wild world out there
Are you looking for something to do this weekend with fun, exotic animals? These four options below were selected for you and your friends' enjoyment. All of these locations are under 90 minutes away from West Springfield High School.
Leesburg Animal Park
Address- 19246 James Monroe Hwy Leesburg, VA 20175
Leesburg Animal Park gives you the opportunity to meet animals from around the world.  They have a variety of animal friends that are more than just your average zoo animals. You can bring friends and family to go and experience the exotic exhibits.  The Leesburg Animal Park hosts events quite frequently for you and others to enjoy. Next is their Easter Egg Hunt coming up in April.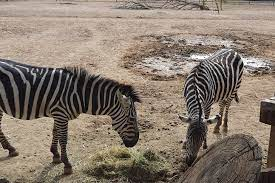 Going Fishing (Burke Lake)
Address: 7315 Ox Rd, Fairfax Station, VA 22039
Burke Lake is a perfect place to go fishing, whether you are a pro or a complete novice. The lake crosses 218 acres for you to explore, settle down on a comfy spot on the ground, or on the pier. There is a variety of fish including the huge amount of largemouth bass to catfish, to black crappie and bluegill. The lake, along with the trail, pier, and anywhere else you'd need to go for your fishing needs are open from sunrise to sunset. So what do you say, how about giving it a throw at Burke Lake? You may get hooked!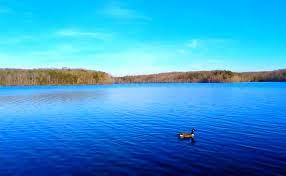 Nova Wild
1228 Hunter Mill Rd, Vienna, VA 22182
Nova wild is a family owned and operated zoo that has recently reopened. This zoo is located in Reston,VA, just 19 miles away from WS. You and some friends can go and learn about wildlife across the globe, from the depths of the oceans to the tallest mountain ranges.
Nova Wild has an amazing opportunity, February 17 – April 9, 2023, The Grand Migration Light Show. This event occurs 4:30-9:00 pm on Thursdays through Sundays, and everyday during Spring Break (April 3-7). You can go and explore 10 uniquely designed animal habitats through  the light show designed to educate, inspire, and rekindle your sense of wonder.

National Aquarium
Address: 501 E Pratt St, Baltimore, MD 21202
Lastly, for people who love seeing aquatic life, we have the National Aquarium in Baltimore, MD. The National Aquarium features the sea creatures typically seen in an aquarium: sharks, dolphins, and small fish. However, they also have animals such as sloths and multiple species of birds. There is a great amount to see and it could become a long, though exciting trip. The aquarium has activities such as diving in a coral reef, dolphin tours, and 4D video experiences. This location will prove to be a worthy choice should you decide to go there.