School districts disobey Youngkin's mask order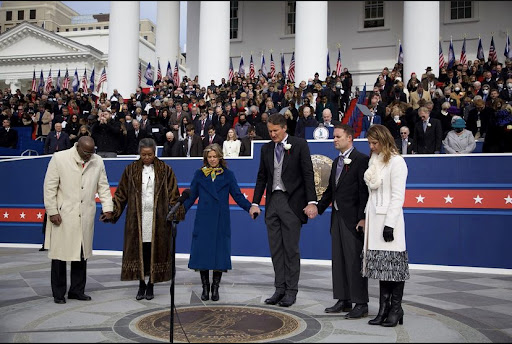 Several school districts decide to reject Governor Youngkin's executive order redefining mask policies amid the Omicron surge. 
Youngkin passed the executive order on January 15th, the same day he was inaugurated into office. The ruling allows parents to send their children to school without masks within elementary schools, secondary schools, and educational programs. 
The order does not require parents to state a reason as to why they would not prefer their child to wear a mask. The school district and administration cannot force any child to wear a mask since it is ultimately the parents' choice. 
Fairfax County, Prince William County, Alexandria, Arlington, Falls Church, Hampton, and Richmond school districts are suing Youngkin in response to his order. According to a Washington Post analysis, 69 districts (53%) still require masks despite Youngkin's order.
"I'm sad that we have to be here. [Going against the governor's executive order is] not a decision I wanted to make. I'm tired of seeing students and teachers put in the middle of science-based decisions that have been overrun by politics. The facts support a continued presence of masks in schools," said Jeffrey McKay, chairman of the Fairfax County Board of Supervisors. 
Despite various attempts to contact Youngkin's administration, no one responded. 
Youngkin believes that school districts are not prioritizing parents' rights, which is why he has made it his mission to allow them increased mobility in their children's education and upbringing. 
"It's about 25 out of 130 school systems across Virginia who aren't recognizing the rights of parents today. And oh, by the way, they haven't been recognizing the rights of parents all along," Youngkin said to conservative radio host John Fredricks. "So I'm not surprised at all to hear these reactions from school boards that have consistently prioritized bureaucrats and politicians over the rights of parents."
On the other hand, McKay believes that FCPS properly upholds the ideology of parental involvement in K-12 education.
"I don't think engagement in education is what this is about however.  Unfortunately, 'empowerment' these days sounds more like being able to dictate what schools do," said McKay. "That I don't agree with. Teachers and school staff are professionals who welcome parental involvement but who also know what they are doing, and we need to keep that in mind."
In their first board meeting of the year, the Fairfax County Board of Supervisors has decided to follow the health guidelines set by the CDC, Northern Virginia's Health Directors, and the Virginia Chapter of the American Academy of Pediatrics. Masks are still required to be worn in Fairfax County public schools to ensure the safety of students and staff. 
The board approved a letter to be sent to Youngkin asking him to consider the high number of cases from the Omicron variant to ensure the students' health in Virginia. The letter details how the current guidelines set by schools have been working effectively, seeing that there has not been a single school closure during the 2021-22 school year. The number of cases in Fairfax County public schools has already exceeded 1,300 in just January of this year and the board of supervisors . 
"I want to see students be able to go to school mask-less as much as I'm sure your readers at West Springfield High School do, but we can't do it at a time where caseloads are as high as they are," said McKay. "Soon, I hope we can look for an offramp, but we need the Governor's cooperation along with the collaboration of school districts and local health professionals to do that."