Masks no longer required at WS, causes divisiveness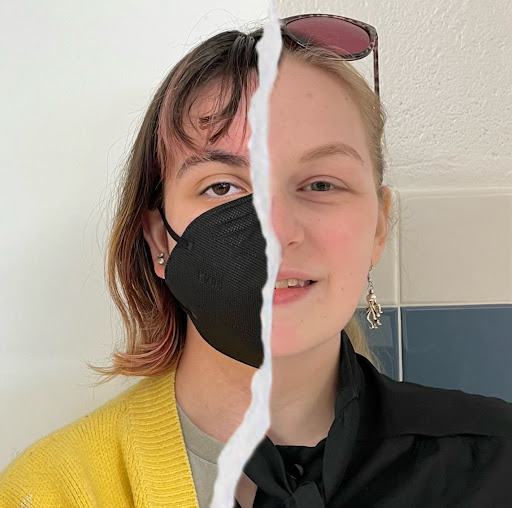 Spartans have been provided the choice to not wear a mask in accordance with a recent bill signed by Governor Glenn Youngkin. 
This choice has caused new division and political separation among students. As a result, fights and arguments have increased.
"[The fight] happened during 6th period PE. I was walking [with] my friends when I noticed [some students] seemed to be goofing around. Then, one told the other to take off his mask and the other kid seemed embarrassed and said, 'No.' Then, the other kid ripped the mask off his face and [held onto the mask]," said sophomore Quinn McCurdy. 
McCurdy was not the only student to witness a masking-related fight. Administration has also noticed the increase in physical altercations since masks have been made optional.
"I've heard some reports of some different things going on social media; that seems [to be] where the majority [of] disputes are taking place," said Principal Michael Mukai.
Sophomore AJ Brandt also shared a case of this contrast of viewpoints getting out of hand on social media. 
"I have seen many arguments online. The ones I've seen are absolutely pointless. Both people think they're in the right and neither one will admit they're wrong," said Brandt."[The classroom environment] definitely feels more tense when a few people aren't wearing mask[s]." 
Senior Raegan Aplanalp feels differently, believing students should respect each other's decisions.  
"I think that students should just do what they are comfortable with and accept that other students might have different opinions," described Aplanalp. 
Brandt and Aplanalp, respectively, have different opinions on the current masking issues.
"I disagree with Youngkin's orders to lift the mask mandate. From my perspective it seems that he did it for political benefit, not because he believed it was safe to do so. Frankly, there is no harm in wearing a mask in the classroom. It keeps people safe and decreases the spread of COVID," said Brandt. 
Aplanalp, however, believes that Youngkin's bill is understandable and fair. 
"I think the changes to CDC guidelines are okay to follow because we have been following these guidelines throughout the whole pandemic and COVID cases are low right now," said Aplanalp.
Both students also commented on pandemic policies being politicized.
"First off, masking should not be a political issue. It should solely be based on science. But, as many of us know, it became political very quickly. There are many reasons for this but a main one is that Trump and other politicians chose to ignore CDC guidelines at the beginning of the pandemic, which led to science becoming political. The best thing to do is to stay away from politicized information about masks. These [political sources] are biased and usually don't have accurate information," said Brandt. 
Brandt and Aplanalp, whose responses differed, also discussed judgements and biases others may have when noticing whether a student wears a mask or not.
"I think most students think wearing a mask means you are liberal and not wearing one means you are conservative. Sometimes that might be true but sometimes it might also not be the case," said Aplanalp. 
Aplanalp shared more about how she finds conceptions and ideas about political ideals through others' masking. Brandt also agreed with how students are quick to judge others making different decisions than them. 
"I think everything becomes political whenever there's [a] disagreement. I mean, I don't know that we would want a homogenous community and world [where] everyone believes the exact same thing and there's no difference in [beliefs], I think that having different opinions helps progress. So I think there's always going to be some level of political nature to the discourse, we're continuing to work on [our conflicts and differing political opinions] although it [is the] highlights of the differences [that] will eventually bring us back together," Mukai mentioned. 
Mukai also discussed his hopes for students to come together despite their differences.
"Let's not lose sight of each other over disagreements," said Mukai. "[They] are not something that we should avoid, they are opportunities for us to learn and change, and change what we do to support everybody."